Bajo la producción del Diario Tokyo Sports, se llevó a cabo "Pro-Wrestling All Star Battle", el homenaje por el Aniversario 20 del fallecimiento de Giant Baba y el Ceremonial por el retiro luchistico de Abdullah the Butcher.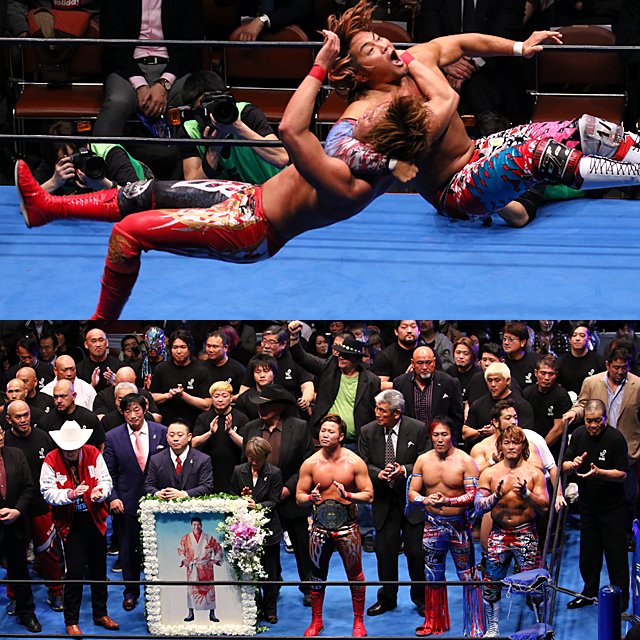 Para tal efecto, se dieron cita más de 50 luchadores de la lucha libre profesional japonesa, así como leyendas y directivos. El legendario Antonio Inoki se encargó de abrir la función destacando la importancia de Giant Baba para la industria. Ambos fueron alumnos de Rikidozan, el padre de la lucha japonesa.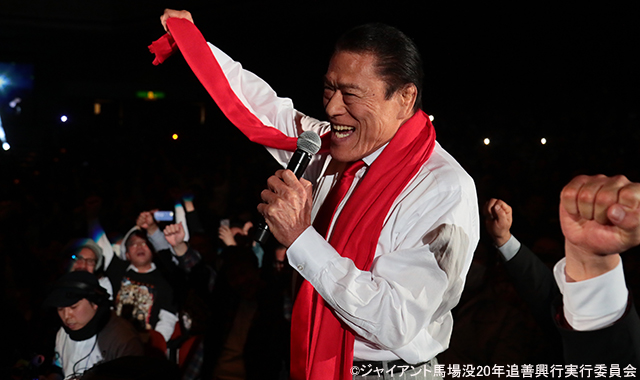 En la ceremonia de retiro de Abdullah The Butcher, hicieron acto de presencia de leyendas como Shodai Tiger Mask, Keiji Muto, Stan Hansen, Mil Máscaras, Dos Caras y Dory Funk Jr.
A continuación, Abdullah the Butcher hizo su arribo en silla de ruedas. Varios de sus contemporáneos mandaron mensajes en video. Se llevó a efecto la ceremonia, con el toque de los 10 gong y el veterano luchador agradeció a todos por su presencia.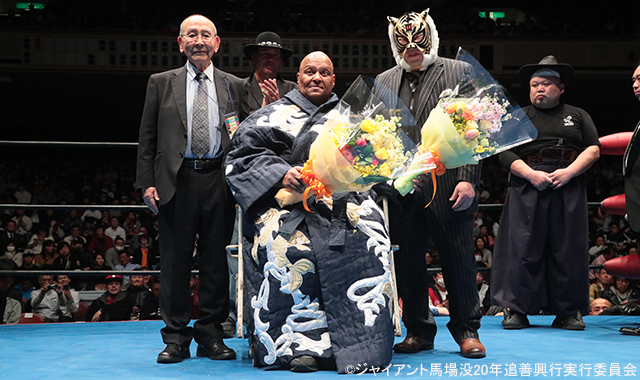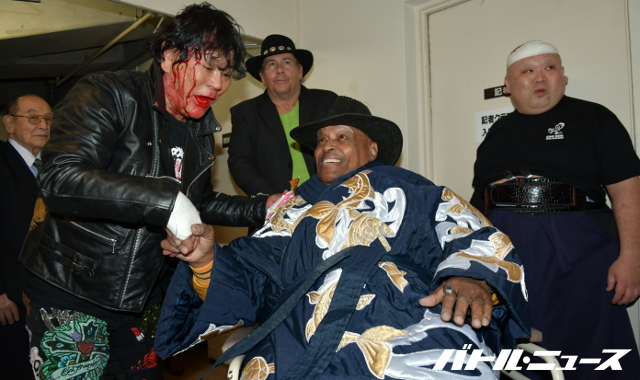 En la batalla semifinal, los internacionales Hermanos Máscara se impusieron a la dupla de Kaz Hayashi y NOSAWA Rongai.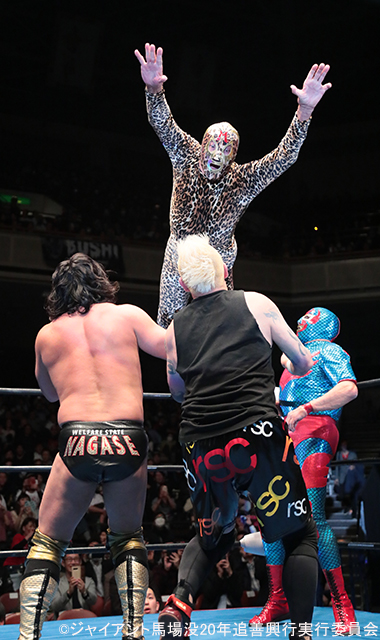 Para la súper estelar, Kento Miyahara y Daisuke Sekimoto los luchadores más importantes de AJPW y BJW, respectivamente, chocaron ante Hiroshi Tanahashi y Yoshitatsu. Los primeros se alzaron con el triunfo cuando Miyahara castigó a Yoshitatsu con un Shutdown Suplex Hold.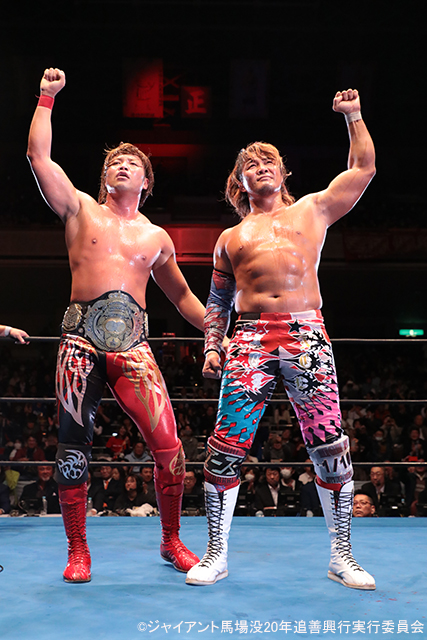 Los resultados completos son:
"GIANT BABA DEATH 20TH ANNIVERSARY MEMORIAL SHOW ~ KING'S SOUL & ABDULLAH THE BUTCHER RETIREMENT MEMORIAL ~ FAREWELL SHAMAN", 19.02.2019
Tokyo Ryogoku Kokugikan
8,800 Fans – Super No Vacancy Full House
– Opening  con Antonio Inoki
1. 14 Man Giant Baba Memorial Battle Royal, Referee: Mighty Inoue: Mitsuo Momota venció a Masao Inoue con un Samson Clutch (7:11).
Orden de eliminación: Kim Duk, Stalker Ichikawa , TARU, Masahito Kakihara, Ryuji Hijikata, Tamon Honda, Yasu Urano, Joel Deaton, Yuto Aijima, Tsuyoshi Kikuchi, Abdullah Kobayashi, MEN's Teioh y Masao Inoue.
2. Tomoaki Honma, Yuji Okabayashi, Naoya Nomura y Ren Narita  derrotaron a Kazushi Miyamoto, Tomohiko Hashimoto, Daichi Hashimoto y Takuya Nomura  (8:36) con un Argentine Backbreaker de Okabayashi sobre Nomura.
3. Street Fight Tornado Bunkhouse Death Match: Atsushi Onita, Kendo Kashin, Hideki Suzuki y Hideki Hosaka vencieron a Great Kojika , Mitsuya Nagai , Shuji Ishikawa  y Hikaru Sato (6:55) con un Double-Arm Suplex de Suzuki sobre Sato.
– Abdullah the Butcher Retirement Ceremony con First Tiger Mask, Keiji Muto, Stan Hansen, Dory Funk Jr.
4. Taichi , Yoshinobu Kanemaru y TAKA Michinoku derrotaron a Masanobu Fuchi , Yoshiaki Fujiwara y Yuma Aoyagi (9:43) con un Inside Cradle de Taichi sobre Fuchi.
5. Special 3 Way Match: SANADA y BUSHI  vencieron a Jake Lee y Koji Iwamoto y a Ayato Yoshida y Shota Umino  (8:13) con un Rounding Body Press de SANADA sobre Umino.
6. Naomichi Marufuji y Jinsei Shinzaki derrotaron a Masaaki Mochizuki y Shun Skywalker  (10:10) con un Perfect Inside Cradle de Marufuji sobre Mochizuki.
7. Jun Akiyama, Takao Omori y Taiyo Kea vencieron a Satoshi Kojima, Yuji Nagata  y Osamu Nishimura (12:32) con un Wrist-Clutch Exploder de Akiyama sobre Nishimura.
8. Mil Mascaras y Dos Caras derrotaron a Kaz Hayashi y NOSAWA Rongai (11:06) con un Diving Body Attack de Mascaras sobre NOSAWA.
9. Kento Miyahara y Daisuke Sekimoto vencieron a Hiroshi Tanahashi y Yoshitatsu (24:24) con un Shutdown Suplex Hold de Miyahara sobre Yoshitatsu.