«The Gate of Destiny 2019» fue la función que Dragon Gate presentó en el EDION Arena de Osaka con la disputa de cuatro campeonatos.
El joven Kaito Ishida recibió su oportunidad titular ante Susumu Yokosuka, el título en disputa fue el Campeonato Open the Brave Gate.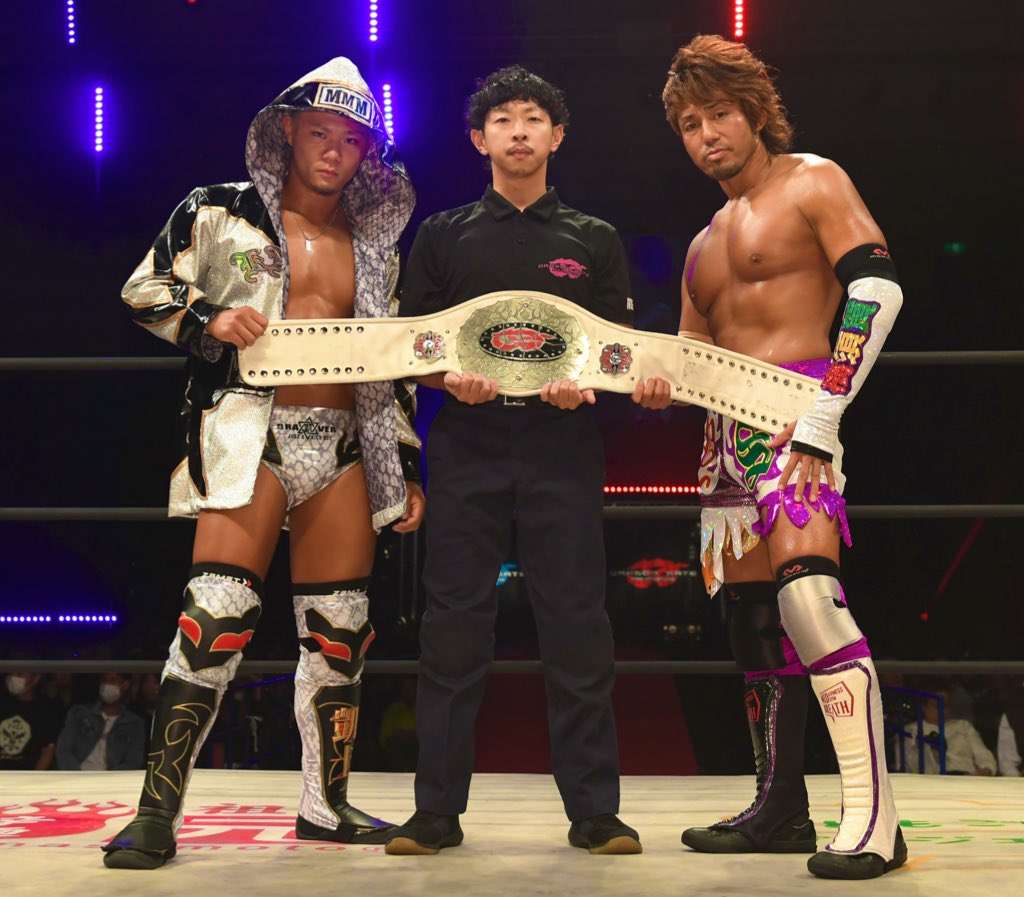 La batalla se prolongó por casi 18 minutos, donde el ímpetu de Ishida le valió doblegar a su oponente y proclamarse nuevo monarca.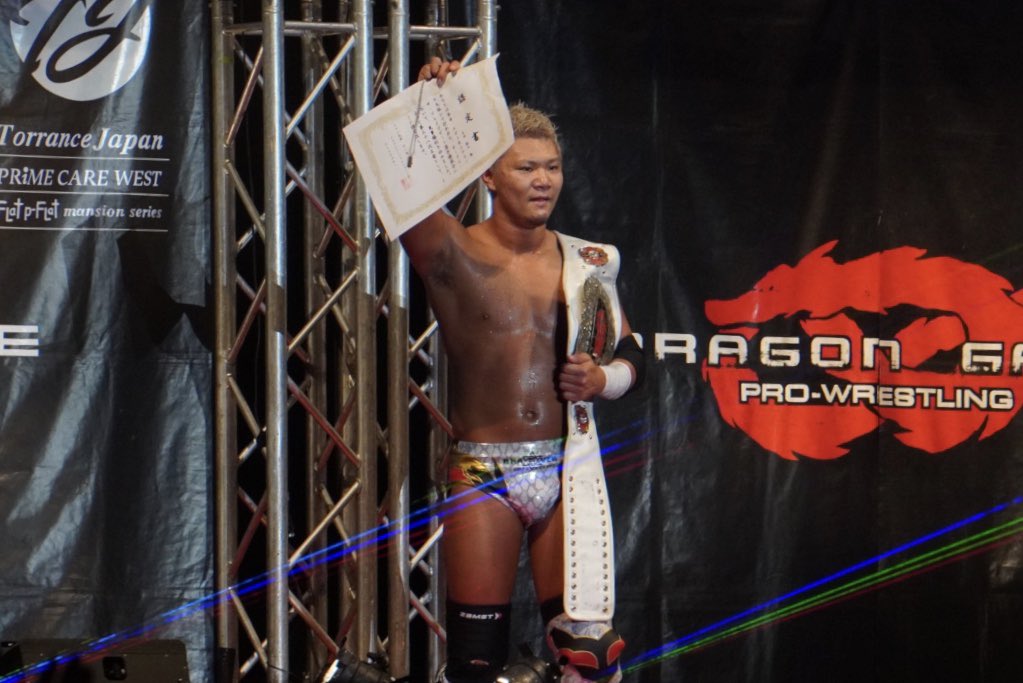 A continuación, se dio la confrontación por el Campeonato Open the Triangle Gate. El equipo de los Super Strong se midió ante Naruki Doi, Dragon Kid y Jason Lee.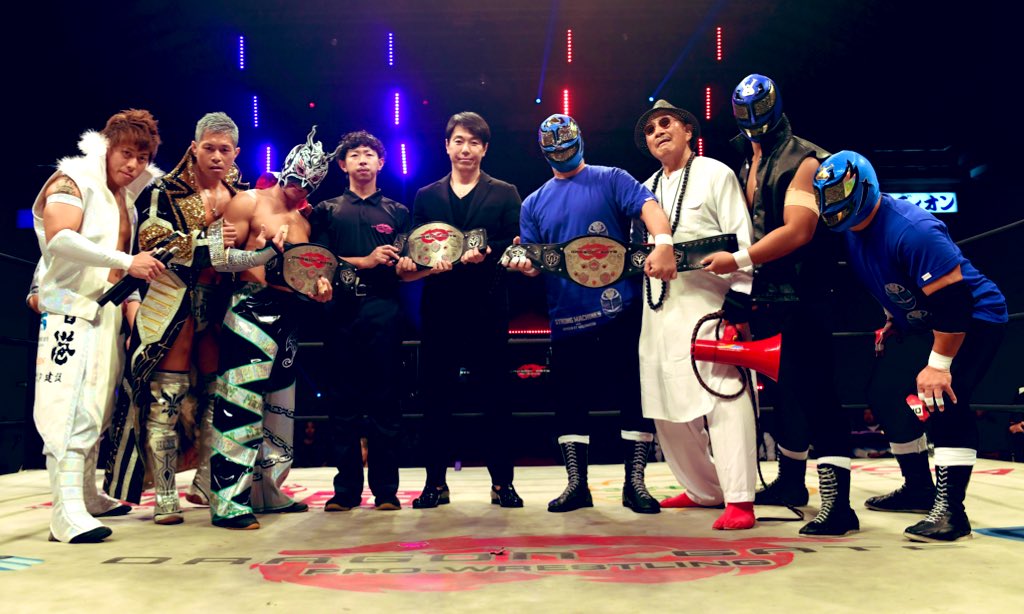 La excelente labor de equipo de los monarcas les valió concretar la tercera defensa en poco más de 12 minutos de acciones.
R.E.D.(Eita y Big R Shimizu) se afianzaron en la posesión del Campeonato Open the Twin Gate con su tercera defensa.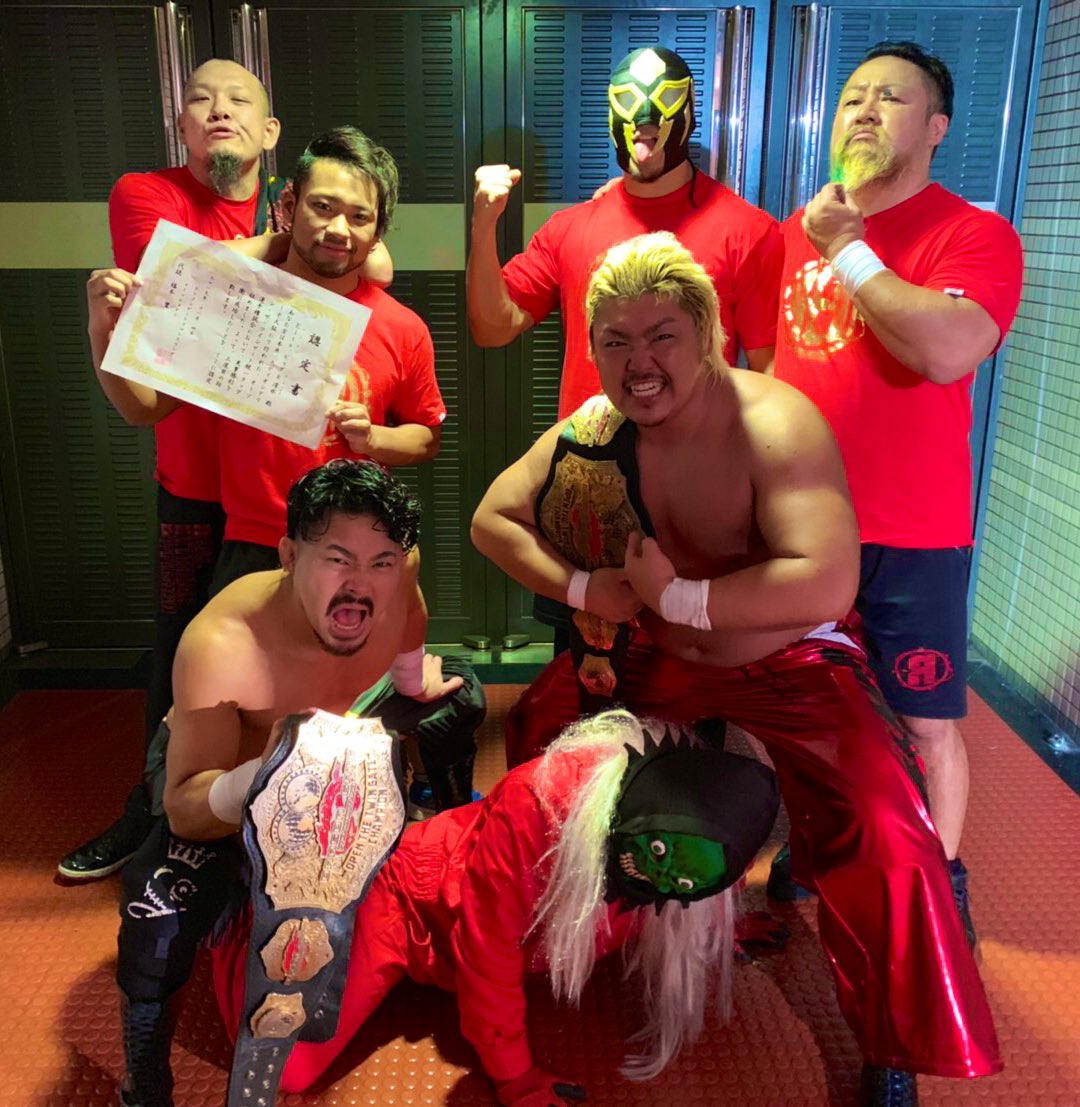 En la batalla principal, Ben-K mantuvo su hegemonía con el Campeonato Open the Dream Gate, respondiendo al reto de Masato Yoshino.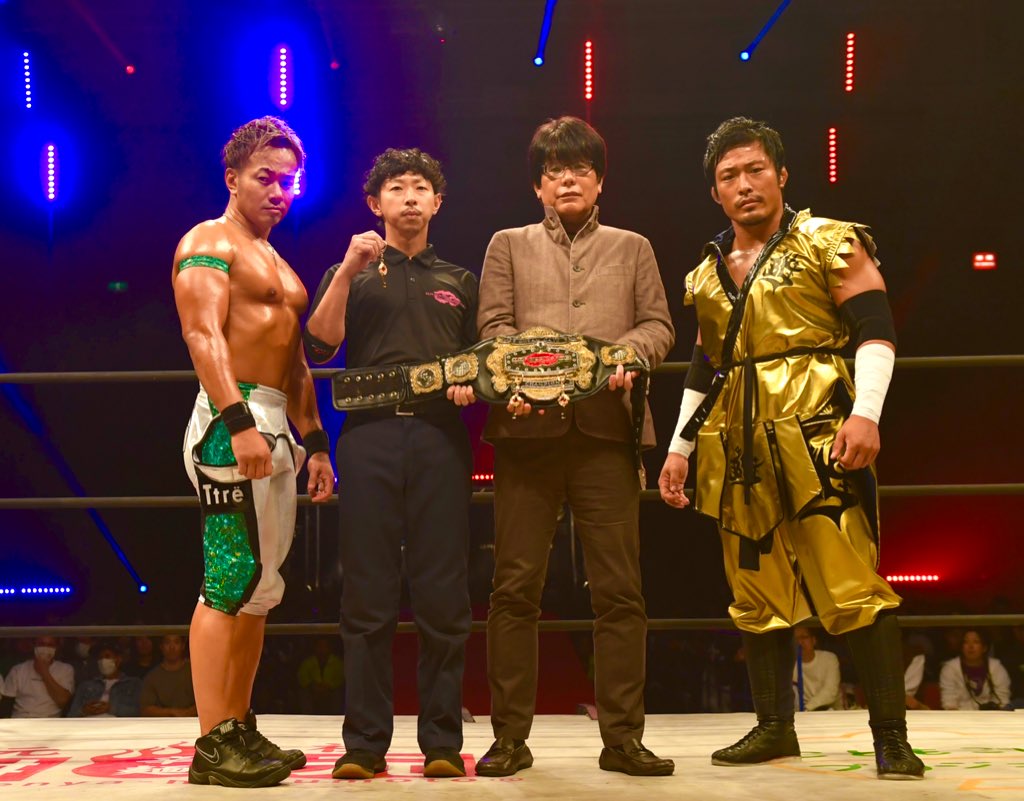 Yoshino reverses the ben-k bomb with a tijeras! #dragongate pic.twitter.com/PhL2ZMUjmP

— Roy (@narukiroy) November 8, 2019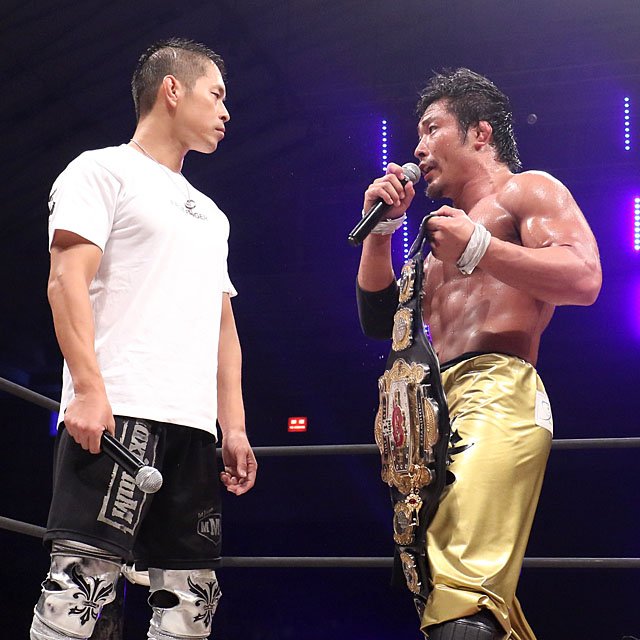 La batalla, reñida de principio a fin resultó muy buena, con un gran final de parte de Ben-K quien estableció de manera clara su dominio. Tras la lucha recibió el desafío de Naruki Doi.
Los resultados completos son:
Dragon Gate «THE GATE OF DESTINY 2019», 04.11.2019
EDION Arena Osaka
Asistencia: 3,120 Espectadores
1. Keisuke Okuda, Yuki Yoshioka y Kota Minoura vencieron a BxB Hulk, KAI y Yosuke ♡ Santa Maria (7:57) con la Babel Gear de Mimoura sobre Maria.
2. Battle Royal: Dragon Dia derrotó a Kagetora con una Modified Hurricanrana (7:35). Orden de eliminación: Oji Shiiba, Kanjyouro Matsuyama, Ho Ho Lun, Jimmy, Syachihoko BOY, Mondai Ryu, «Hoolywood» Stalker Ichikawa, Punch Tominaga y Kagetora.
3. Special Tag Match: YAMATO y Kzy vencieron a Masaaki Mochizui y Shun Skywalker (13:28) con la Impact de Kzy sobre Skywalker.
4. Ultimo Dragon, Genki Horiguchi, Super Shisa y K-ness vs. Takashi Yoshida, Diamante, HYO y KAZMA SAKAMOTO – finalizó en doble conteo fuera (14:00).
5. Open The Brave Gate Title: Kaito Ishida venció a Susumu Yokosuka (17:47) con un Tiger Suplex Hold – conquistando el título.
6. Open The Triangle Gate Title: Strong Machine J, Strong Machine F y Strong Machine G (c) c/ Shogun KY Wakamatsu derrotaron a Naruki Doi, Dragon Kid y Jason Lee (12:08) con un Devil Windmill Suplex Hold de Machine J sobre Lee defendiendo el título
7. Open The Twin Gate Unified Tag Team Title: Eita y Big R Shimizu (c) vencieron a Ryo Saito y Yasushi Kanda (12:29) con un Small Package de Eita sobre Saito  defendiendo el título
8. Open The Dream Gate Title: Ben-K (c) derrotó a Masato Yoshino (21:45) con la Spear defendiendo el título