Sigue en curso la gira "Open the New Year Gate 2023" de Dragon Gate, que en esta ocasión llegó al Kobe Sambo Hall.
► "Open the New Year Gate 2023"
En confrontación de tercias, Dragon Kid, Kagetora y Shuji Kondo pasaron sobre M3K (Mochizuki Jr., Susumu Mochizuki y Yasushi Kanda).
Siguió el duelo semifinal donde Don Fujii y YAMATO unieron  fuerzas para someter a Natural Vibes (BIG BOSS Shimizu y Strong Machine J).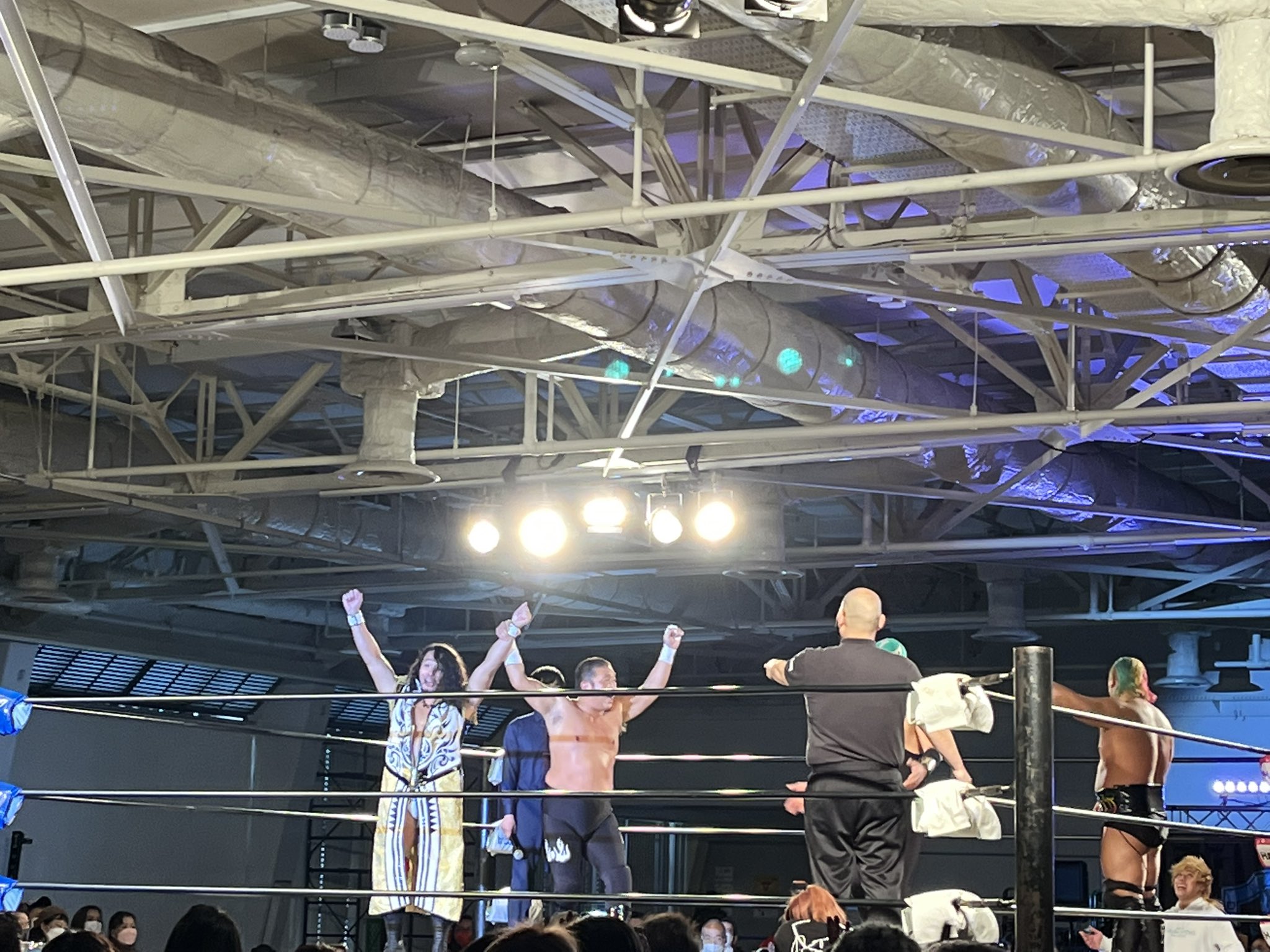 En la lucha principal, GOLD CLASS (Ben-K, BxB Hulk y Kota Minoura) se apoderaron del Campeonato Open The Triangle Gate ante Z-Brats (ISHIN, KAI y Shun Skywalker). Fue el traidor BxB Hulk quien se hizo cargo de KAI para dar el título a sus nuevos aliados.
Los resultados completos son:
Dragon Gate "OPEN THE NEW YEAR GATE 2023", 22.01.2023
Kobe Sambo Hall
Asistencia: 374 Espectadores
1. Yuki Yoshioka, Dragon Dia y Madoka Kikuta vencieron a JACKY "FUNKY" KAMEI, Jason Lee y Ho Ho Lun (10:17) con un Lariat de Kikuta sobre Lun.
2. Kaito Nagano y Yoshiki Kato derrotaron a Minorita y Ryu Fuda (10:16) con un Modified Blood Fall de Kato sobre Fuda.
3. H.Y.O venció a Ko no Mama Ichikawa (0:32) con la Neko Tamashi.
4. Syachihoko BOY y Takashi Yoshida derrotaron a Genki Horiguchi y Punch Tominaga (12:06) con un Release Powerbomb de Yoshida sobre Tominaga.
5. Dragon Kid, Shuji Kondo y Kagetora vencieron a Susumu Mochizuki, Yasushi Kanda y Mochizuki Jr. (12:41) con un Gorilla Clutch de Kondo sobre Jr.
6. YAMATO y Don Fujii derrotaron a BIGBOSS Shimizu y Strong Machine J (13:35) con un Almighty Frankensteiner de YAMATO sobre Shimizu.
7. Open The Triangle Gate Title: Kota Minoura, Ben-K y BxB Hulk vencieron a Shun Skywalker, KAI e ISHIN (17:46) con un First Flash de Hulk sobre KAI – conquistando el título