Pro Wrestling WAVE llegó al Chiba 2AW Square, sede de 2AW para la octava fecha del torneo "Catch the WAVE 2022".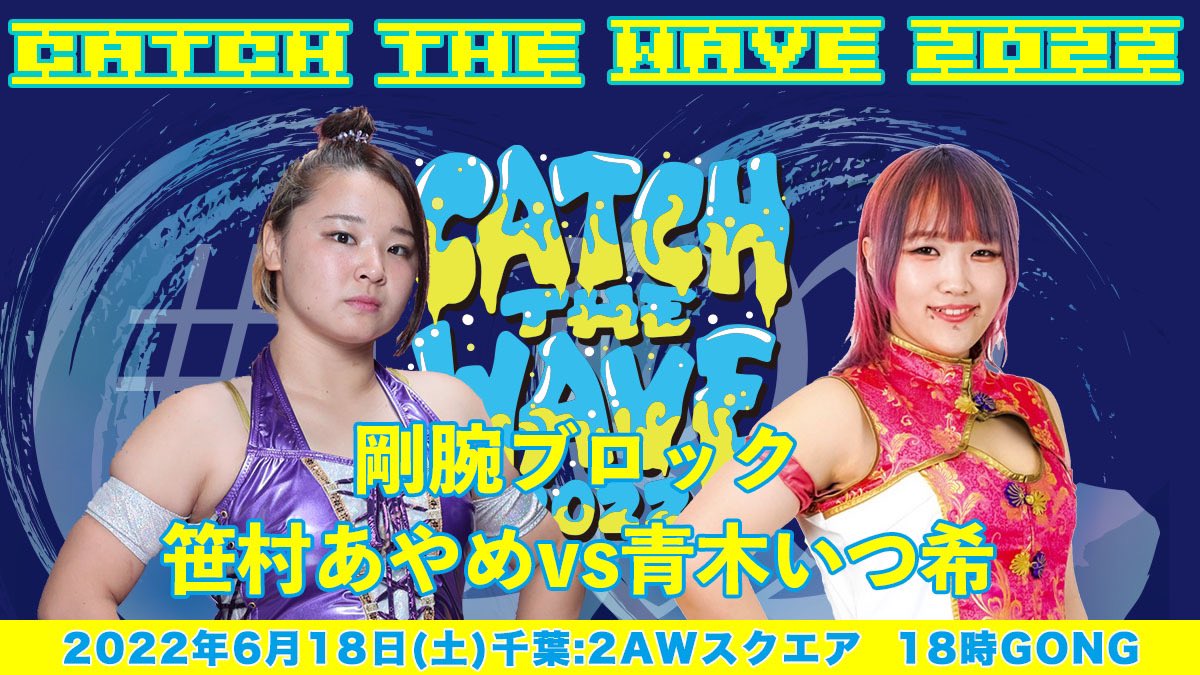 ► "Catch the WAVE 2022" – Día 8
Suzu Suzuki ligó su tercera victoria, esta vez ante Riko Kawahata, afianzándose en el liderato del Grupo Future.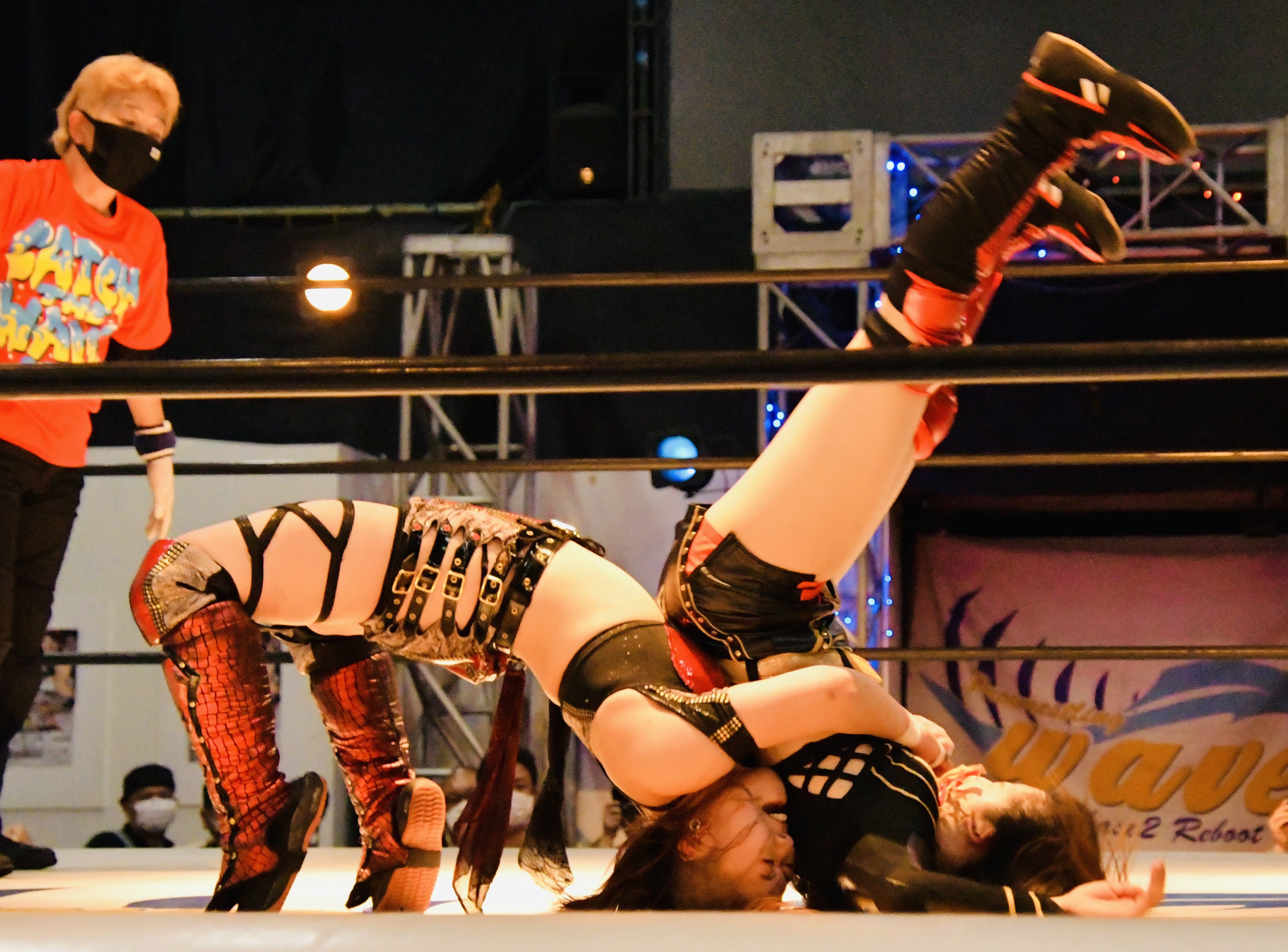 En una batalla muy reñida, Risa Sera doblegó a SAKI de COLOR'S y conservó la cima del Grupo Hardcore junto con Yuki Miyazaki.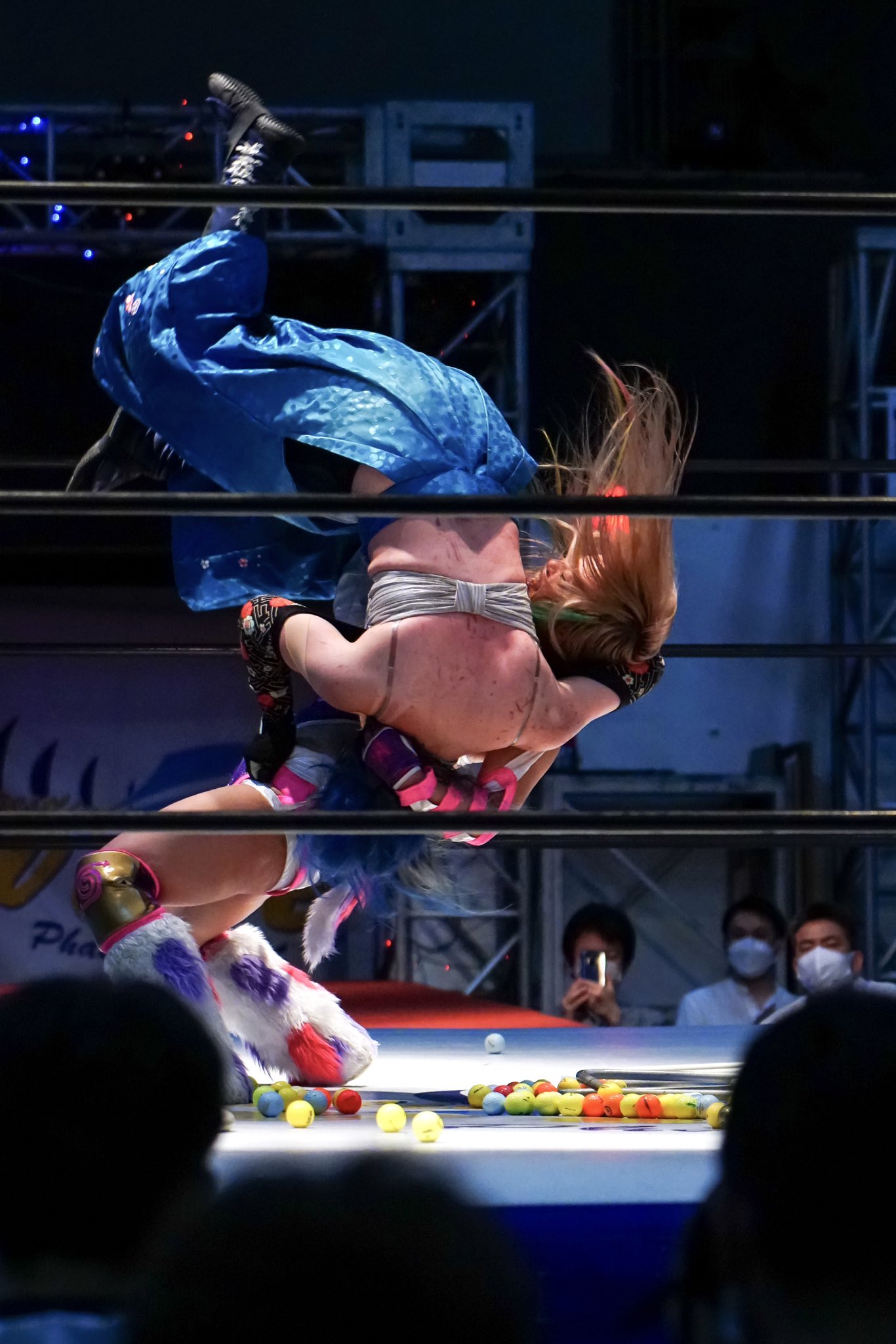 Siguió un duelo del Grupo Kick, donde Hanako Nakamori y Sae empataron, llevándose un punto cada una.
En el turno estelar, Ayame Sasamura de 2AW, logró su primera victoria en la competencia, superando a Itsuki Aoki. Sin duda, el apoyo de su público fue fundamental para este resultado.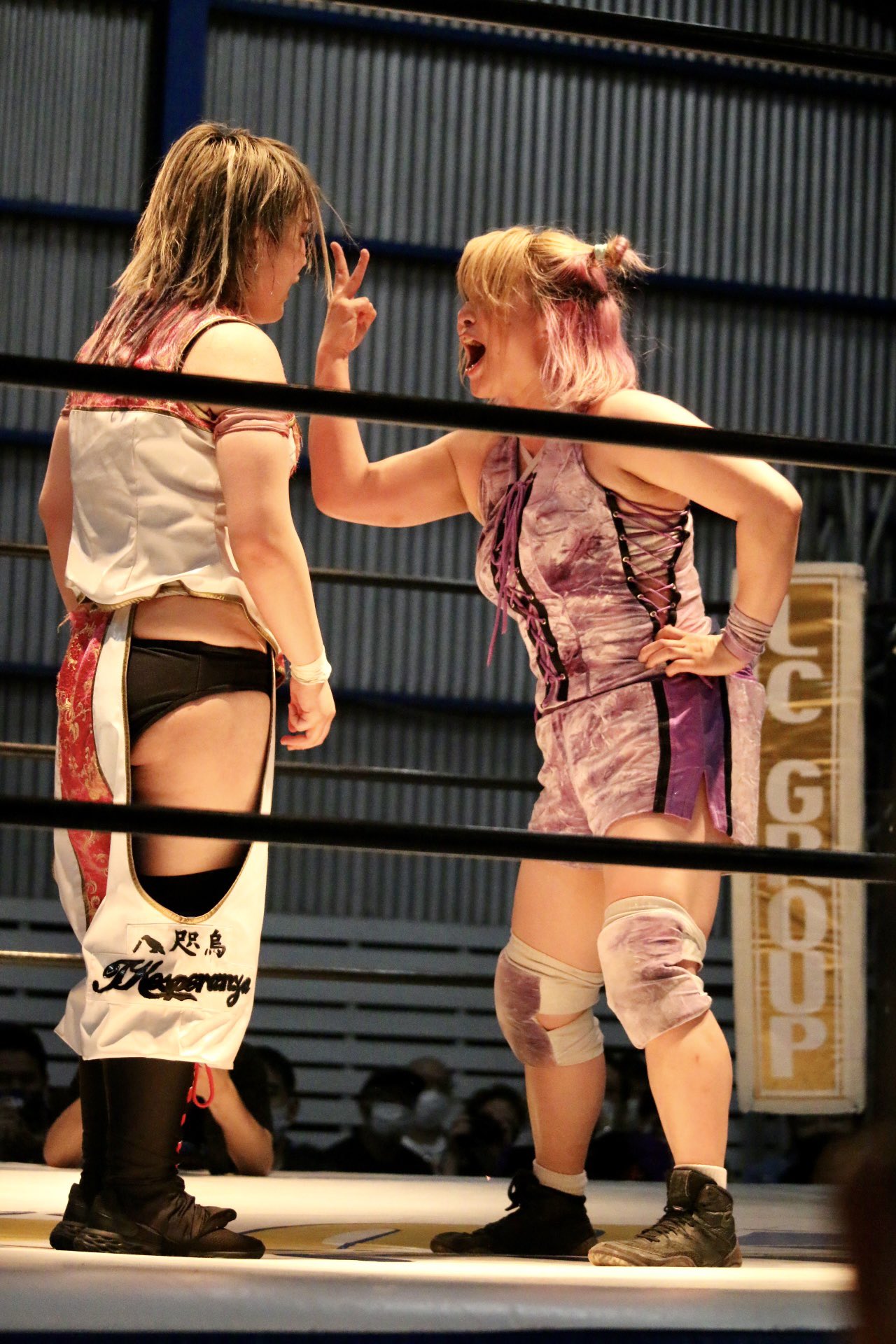 Los resultados completos son:
WAVE "CHIBA WAVE VOL. 1", 18.06.2022
Chiba 2AW Square
Asistencia: 131 Espectadores

1. CHIBA Scramble wave: Kohaku, Miyuki Takase y Hikari Shimizu vencieron a Nagisa Nozaki y Kyusei Sakura Hirota (16:06) con un Rolling Stone de Takase sobre Hirota
2. Catch the WAVE – Grupo Future: Suzu Suzuki [6] derrotó a Riko Kawahata [4] (13:08) con un German Suplex Hold.
3. Catch the WAVE – Grupo Hardcore: Risa Sera [5] venció a SAKI [2] (13:20) con un Cross-Arm Small Package Hold.
4. Catch the WAVE – Grupo Kick: Hanako Nakamori [4] vs. Sae [1] – finalizó en empate tras concluir el tiempo límite (15:00).
5. Catch the WAVE – Grupo Strong Arm: Ayame Sasamura [2] derrotó a Itsuki Aoki [4] (12:59) con un Lariat.
Catch the WAVE 2022 – Clasificación Parcial
Grupo Hardcore
1. Yuki Miyazaki [5]
-. Risa Sera [5]
3. SAKI [2]
4. Yumi Ohka [0] *
Grupo Future
1. Suzu Suzuki [6]
2. Riko Kawahata [4]
-. Kohaku [4]
-. Haruka Umesaki [4]
5. Chie Ozora [2]
1. Nagisa Nozaki [4]
-. Hanako Nakamori [4]
3. Hikari Shimizu [3]
4. Sae [1]
1. Itsuki Aoki [4]
2. Yuu [3]
3. Ayame Sasamura [2]
4. Miyuki Takase [1]
Grupo Cómico
1. Kaori Yoneyama [3]
-. Miyako Matsumoto [3]
3. Hibiscus Mii [2]
-. Kyusei Sakura Hirota [2]
* Fuera del torneo por lesión