Con la visita al ZIP Arena Okayama, llegó a su fin la fase de grupos del torneo «Best of the Super Jr. 26» Día 14, con la definición del segundo finalista, proveniente del Grupo B.
A diferencia del Grupo A, que tuvo en Shingo Takagi a un líder indiscutible, éste fue el grupo más cerrado.
BUSHI finalizó con 12 unidades luego de imponerse a Ren Narita, que pagó su novatez sin sumar ningún punto.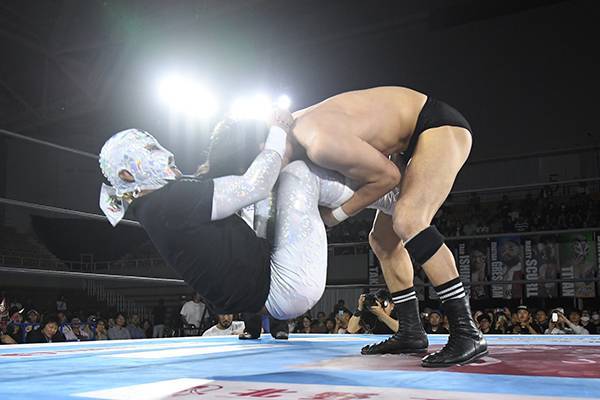 El mexicano Bandido dijo adiós a la justa con cinco victorias; en su última lucha superó a Rocky Romero.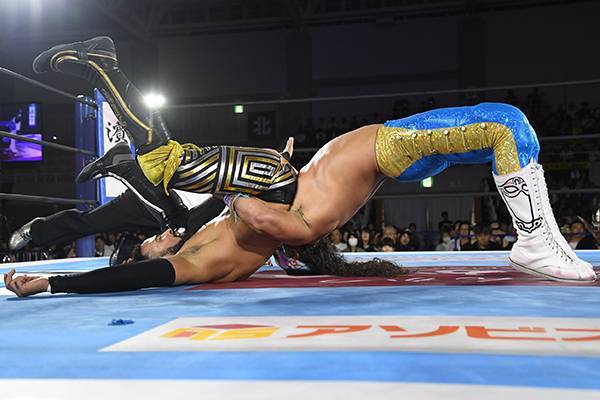 YOH doblegó a Robbie Eagles consiguiendo su sexto triunfo.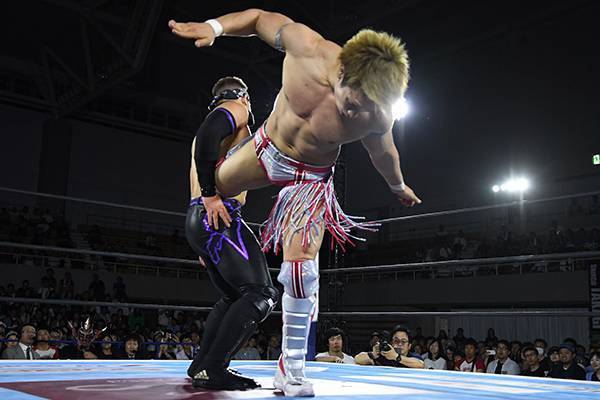 El sorprendente luchador inglés  El Phantasmo dio cuenta de DOUKI, también contabilizando 12 tantos.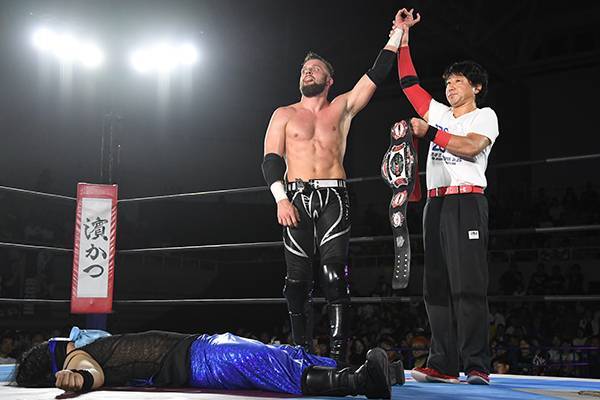 Finalmente, Will Ospreay propinó un descalabro Ryusuke Taguchi para alcanzar los 14 puntos que lo ubicaron en la cima del sector y por tanto ganó el derecho a contender en la gran final.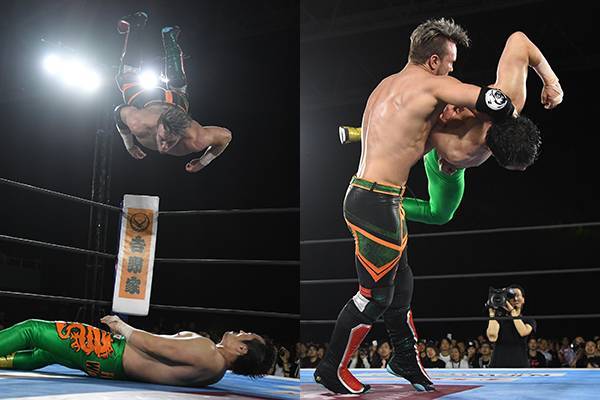 Para concluir la función, Shingo Takagi subió al cuadrilátero y encaró a Ospreay, su rival en la gran final de esta emocionante competencia.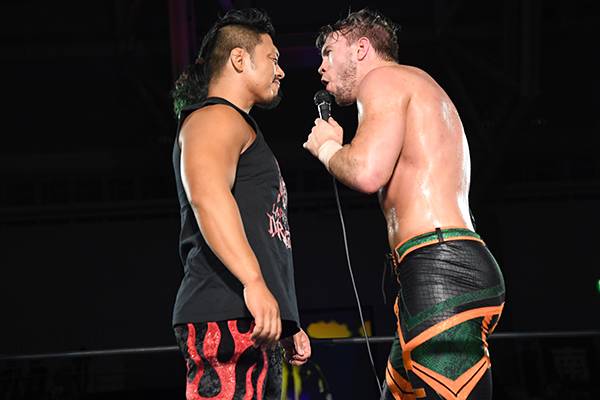 Los resultados completos son:
NJPW «BEST OF THE SUPER JR. 26», 03/06/2019
ZIP Arena Okayama
Asistencia: 1,773 Espectadores
1. SHO y Jonathan Gresham vencieron a Tiger Mask y Yuya Uemura (9:43) con un Crab Hold de SHO sobre Uemura.
2. Juice Robinson y Toa Henare derrotaron a Marty Scurll y Brody King (8:27) con la Pulp Friction de Robinson sobre King.
3. Taichi y Yoshinobu Kanemaru vencieron a Tomohiro Ishii y Shota Umino (8:55) con la Deep Impact de Kanemaru sobre Umino.
4. Tetsuya Naito y Shingo Takagi derrotaron a Dragon Lee y Titan (8:48) con la Last of the Dragon de Takagi sobre Titan.
5. Best of the Super Jr. – Grupo B: BUSHI [12] venció a Ren Narita [0] (9:08) con la MX.
6. Best of the Super Jr. – Grupo B: Bandido [10] derrotó a Rocky Romero [6] (11:30) con la 21 Plex.
7. Best of the Super Jr. – Grupo B: YOH [12] venció a Robbie Eagles [10] (11:45) con un Dragon Suplex Hold.
8. Best of the Super Jr. – Grupo B: El Phantasmo [12] derrotó a DOUKI [2] (13:13) con la CR II.
9. Best of the Super Jr. – Grupo B: Will Ospreay [14] venció a Ryusuke Taguchi [12] (22:18) con un Storm Breaker.
– Best of the Super Jr. 26 – Clasificación Final:
Grupo A:
1. Shingo Takagi [18] *
2. Taiji Ishimori [14]
3. Dragon Lee [14]
4. SHO [10]
5. Marty Scurll [10]
6. Jonathan Gresham [8]
7. Yoshinobu Kanemaru [8]
8. Titan [6]
9. Tiger Mask [4]
10. TAKA Michinoku [0]
Grupo B:
1. Will Ospreay [14] *
2. Ryusuke Taguchi [12]
-. El Phantasmo [12]
-. BUSHI [12]
-. YOH [12]
6. Bandido [10]
7. Robbie Eagles [10]
8. Rocky Romero [6]
9. DOUKI [2]
10. Ren Narita [0]