La empresa tijuanense The Crash Lucha Libre dio a conocer mediante un comunicado de prensa, que es oficial su nueva alianza con la empresa Oriental Wrestling Entertainment (OWE) de China Oriental . Esto forma parte de un proyecto de intercambio de luchadores, aunque algunos de ellos ya han aparecido con The Crash.
A continuación el comunicado dado a los medios: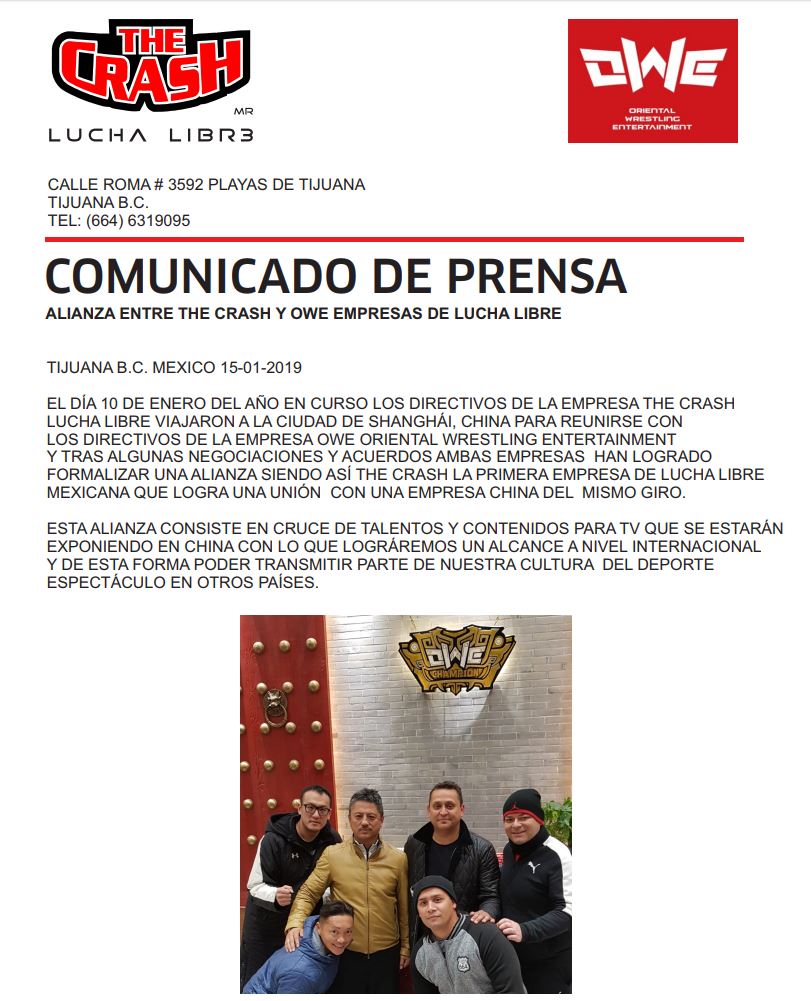 Directamente relacionados con OWE está el grupo de Strong Hearts, comandados por CIMA, un viejo conocido en nuestro país. CIMA fue parte importante es las negociaciones entre ambas empresas. Los directivos de The Crash viajaron en la primera semana de enero a Shangai donde se aclararon los detalles de este contrato de colaboración.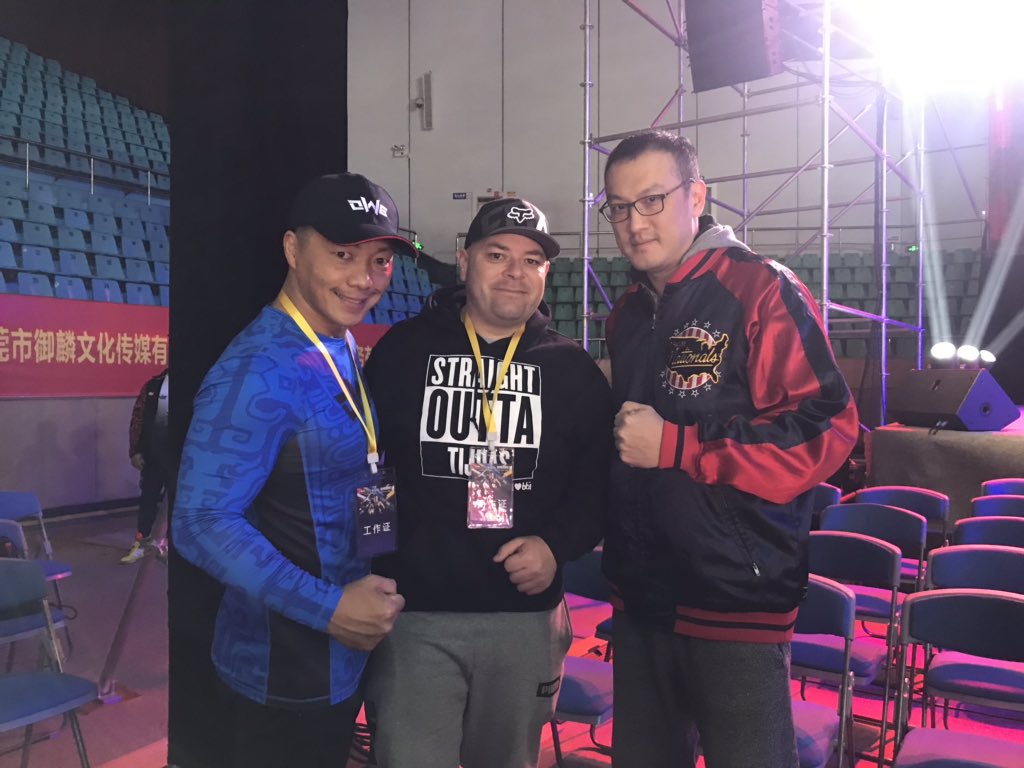 CIMA ya se había presentado en Tijuana el año pasado, en febrero y septiembre; esa última vez junto con T-Hawk, otro de los miembros activos de OWE.
OWE, a través de Strong Hearts, mantiene una interesante red de colaboración con varias empresas japonesas como Dramatic Dream Team (DDT), Wrestle-1 (W-1), Kyushu Pro y Kaientai Dojo.
A nivel internacional, OWE se ha asociado con empresas como la británica Fight Club Pro y recientemente con All Elite Wrestling de Tony Khan.
Además, Strong Hearts ha incluido en sus filas a The Rascalz (Dezmond Xavier, Trey Miguel y Zachary Wentz) quienes también han trabajado para The Crash.
Así las cosas, no dudamos que pronto podamos ver en las funciones de The Crash a Strong Hearts completo: CIMA, T-Hawk, El Lindaman, Takehiro Yamamura, Gao Jingjia, Dezmond Xavier, Zachary Wentz, Trey Miguel, Duan Yingnan y Seiki Yoshioka, lo que sería sensacional.