New Japan Pro Wrestling dio a conocer los carteles que conforman la gira «New Japan Road 2022», que se desarrollará durante el mes de junio.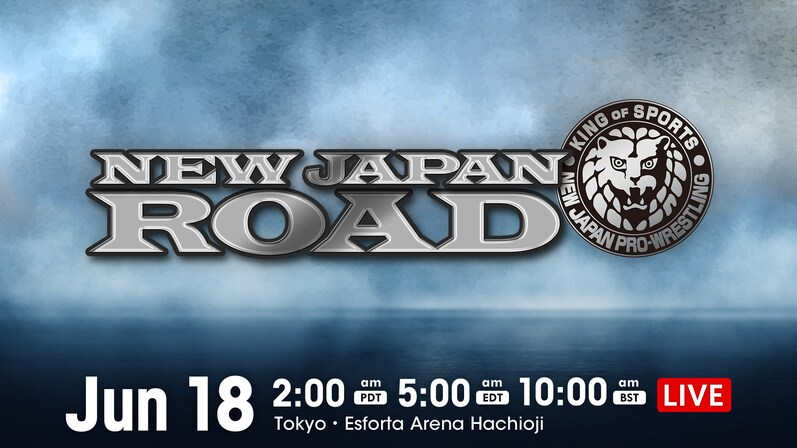 En el curso de esta gira se disputarán los dos campeonatos de la división junior. El día 20 de junio en el Tokyo Korakuen Hall, Six Or Nine (Master Wato y Ryusuke Taguchi) expondrán por tercera vez el Campeonato de Parejas de Peso Jr. IWGP ante United Empired (Francesco Akira y TJP).
Al día siguiente, en el mismo recinto, Taiji Ishimori pondrá en disputa el Campeonato de Peso Jr. IWGP contra Hiromu Takahashi, el vencedor del torneo «Best of the Super Jr. 29».
En esas mismas dos fechas se realizará el torneo clasificatorio al Campeonato All-Atlantic de AEW.
► «New Japan Road 2022» – Carteles
NJPW, 16.06.2022
Tochigi Prefectural Bunka Center Sub Hall
1. Ryohei Oiwa vs. TAKA Michinoku
2. Tomoaki Honma y Tiger Mask vs. Clark Connors y Kosei Fujita
3. Tomohiro Ishii y Yuto Nakashima vs. Minoru Suzuki y Yoshinobu Kanemaru
4. Hirooki Goto, YOSHI-HASHI, Toru Yano y YOH vs. «King of Darkness» EVIL, Yujiro Takahashi, SHO y Dick Togo
5. Ryusuke Taguchi, Master Wato y Jado vs. Aaron Henare, Francesco Akira y TJP
6. Hiromu Takahashi y BUSHI vs. Taiji Ishimori y Gedo
7. Kazuchika Okada, Hiroyoshi Tenzan y Togi Makabe vs. Tetsuya Naito, Shingo Takagi y SANADA
NJPW, 18.06.2022 
Esforta Arena Hachioji
1. Kosei Fujita vs. TAKA Michinoku
2. Tomoaki Honma y Tiger Mask vs. Clark Connors y Yuto Nakashima
3. Tomohiro Ishii y Ryohei Oiwa vs. Minoru Suzuki y Yoshinobu Kanemaru
4. Hirooki Goto, YOSHI-HASHI, Toru Yano y YOH vs. «King of Darkness» EVIL, Yujiro Takahashi, Dick Togo y Gedo
5. Ryusuke Taguchi, Master Wato y Jado vs. Aaron Henare, Francesco Akira y TJP
6. Kazuchika Okada, Hiroyoshi Tenzan y Togi Makabe vs. Tetsuya Naito, Shingo Takagi y SANADA
7. Hiromu Takahashi Hachioji Triumphant Return Match: Hiromu Takahashi y BUSHI vs. Taiji Ishimori y SHO
NJPW, 19.06.2022
Kira Messe Numazu
1. Ryohei Oiwa vs. Clark Connors
2. Tomoaki Honma vs. Yuto Nakashima
3. Tomohiro Ishii y Kosei Fujita vs. Minoru Suzuki y Yoshinobu Kanemaru
4. Hirooki Goto, YOSHI-HASHI, Toru Yano y YOH vs. «King of Darkness» EVIL, Yujiro Takahashi, SHO y Dick Togo
5. Ryusuke Taguchi, Master Wato y Jado vs. Aaron Henare, Francesco Akira y TJP
6. Hiromu Takahashi y BUSHI vs. Taiji Ishimori y Gedo
7. Kazuchika Okada, Hiroyoshi Tenzan y Togi Makabe vs. Tetsuya Naito, Shingo Takagi y SANADA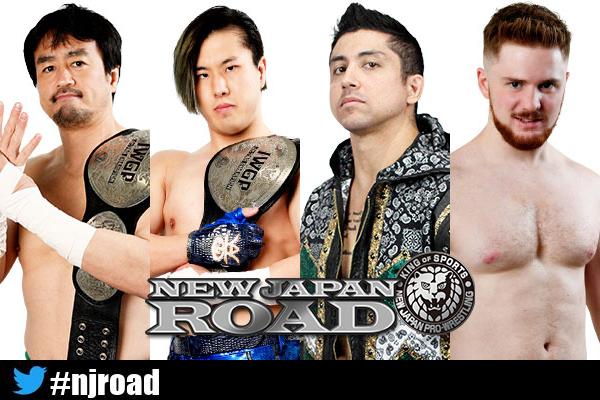 NJPW, 20.06.2022 
Tokyo Korakuen Hall
1. Kosei Fujita vs. Aaron Henare
2. Hirooki Goto, YOSHI-HASHI, Toru Yano y YOH vs. «King of Darkness» EVIL, Yujiro Takahashi, SHO y Dick Togo
3. Kazuchika Okada, Yuto Nakashima y Ryohei Oiwa vs. Tetsuya Naito, Shingo Takagi y SANADA
4. Hiromu Takahashi y BUSHI vs. Taiji Ishimori y Gedo
5. Inaugural AEW All-Atlantic Title 4 Way Match Tournament – Semifinal: Tomoaki Honma vs. Clark Connors
6. Inaugural AEW All-Atlantic Title 4 Way Match Tournament – Semifinal: Tomohiro Ishii vs. Yoshinobu Kanemaru
7. IWGP Jr. Heavyweight Tag Team Title: Ryusuke Taguchi y Master Wato (c) vs. Francesco Akira y TJP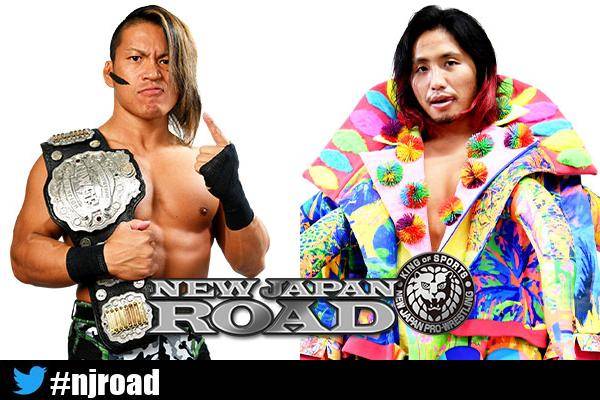 NJPW, 21.06.2022 
Tokyo Korakuen Hall
1. Yuto Nakashima vs. DOUKI
2. Ryohei Oiwa vs. Taichi
3. Hirooki Goto, YOSHI-HASHI, Toru Yano & YOH vs. «King of Darkness» EVIL, Yujiro Takahashi, SHO & Dick Togo
4. Ryusuke Taguchi, Master Wato & Jado vs. Aaron Henare, Francesco Akira & TJP
5. Kazuchika Okada, Hiroyoshi Tenzan, Togi Makabe & Kosei Fujita vs. Tetsuya Naito, Shingo Takagi, SANADA & BUSHI
6. Inaugural AEW All-Atlantic Title 4 Way Match Tournament – Final:
7. IWGP Jr. Heavyweight Title: Taiji Ishimori (c) vs. Hiromu Takahashi