Dragon Gate celebró su segundo espectáculo "The Gate Of Adventure 2021" en el Centro de Congresos de Nagoya.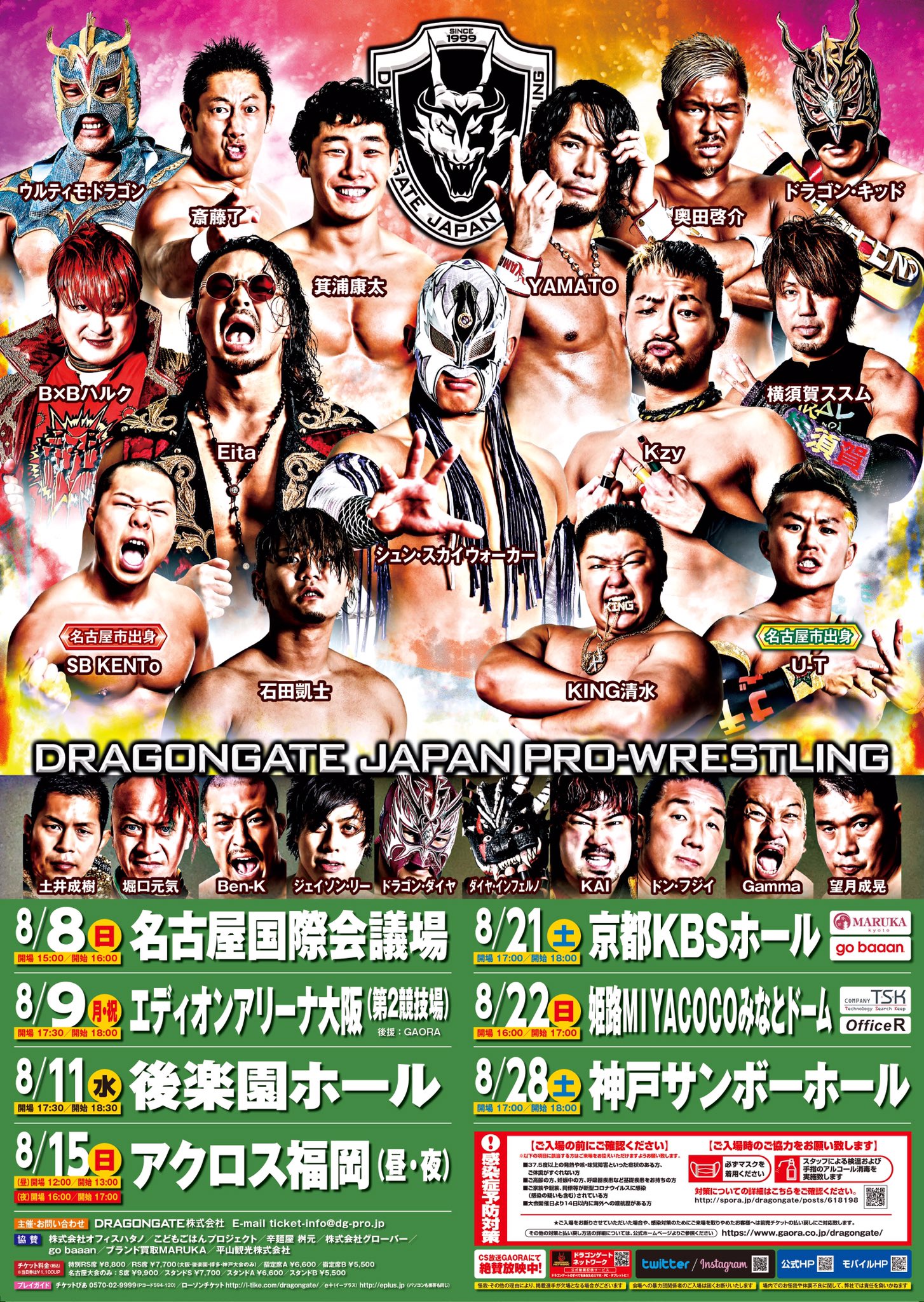 A partir de esta gira, Ryo Saito asume su nuevo cargo, como Gerente General de Dragon Gate.
► "The Gate of Adventure 2021"
R.E.D. (BxB Hulk, Dia Inferno, Diamante y KAI) sometieron sin problema al combinado de Don Fujii, Naruki Doi, Ryo Saito y Yasushi Kanda.
En combate de tercias, MASQUERADE (Dragon Dia, Kota Minoura y La Estrella) pasaron sobre Natural Vibes (Kzy, Susumu Yokosuka y U-T).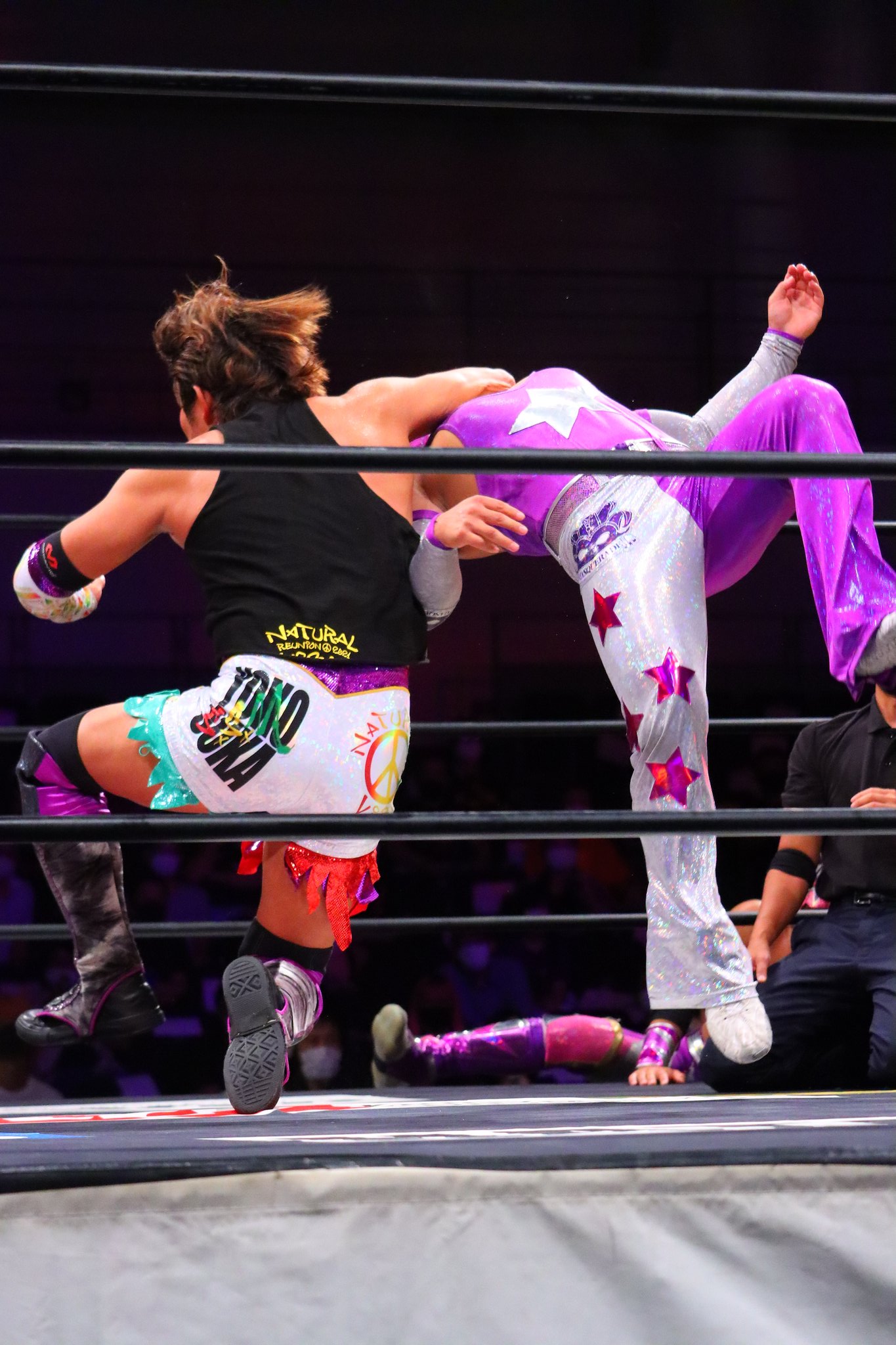 SB KENTo derrotó a Kagetora para apoderarse del Campeonato Open the Brave Gate, en el evento principal. Luego de la celebración, recibió el desafío de Keisuke Okuda, en una lucha que quedó pactada al siguiente día en el EDION Arena Osaka. Kagetora falló en su primera defensa titular.
Los resultados completos son:
Dragon Gate "THE GATE OF ADVENTURE 2021", 08.08.2021
Nagoya International Conference Hall
Asistencia: 585 Espectadores
1. YAMATO y Dragon Kid vencieron a Kaito Ishida y H.Y.O (11:14) con la Gallaria de YAMATO sobre H.Y.O.
2. Ultimo Dragon, Problem Dragon y Ho Ho Lun derrotaron a Genki Horiguchi, KING Shimizu y FUNKY "JACKY" KAMEI (9:37) con la Problem de Problem sobre KAMEI.
3. Keisuke Okuda y Ben-K vencieron a Shun Skywalker y Jason Lee (10:27) con la Shoto de Okuda sobre Lee.
4. BxB Hulk, KAI, Diamante y Dia Inferno derrotaron a Naruki Doi, Don Fujii, Yasushi Kanda y Ryo Saito (12:50) con la Meteor Impact de KAI sobre Kanda.
5. 4 Unit Exciting Battle Masquerade vs. Natural Vibes: Kota Minoura, Dragon Dia y La Estrella vencieron a Kzy, Susumu Yokosuka y U-T (15:11) con la Gang de Minoura sobre U-T.
6. Open the Brave Gate Title: SB KENTo derrotaron a Kagetora (c) (13:41) con la SB Shooter – conquistando el título.