La empresa tijuanense The Crash Lucha Libre se presentó el sábado en el Auditorio Municipal "Fausto Gutiérrez Moreno" de Tijuana, Baja California. La sorpresa fue que la Dinastía Muñoz apareció, ¿fin de alianza con CMLL?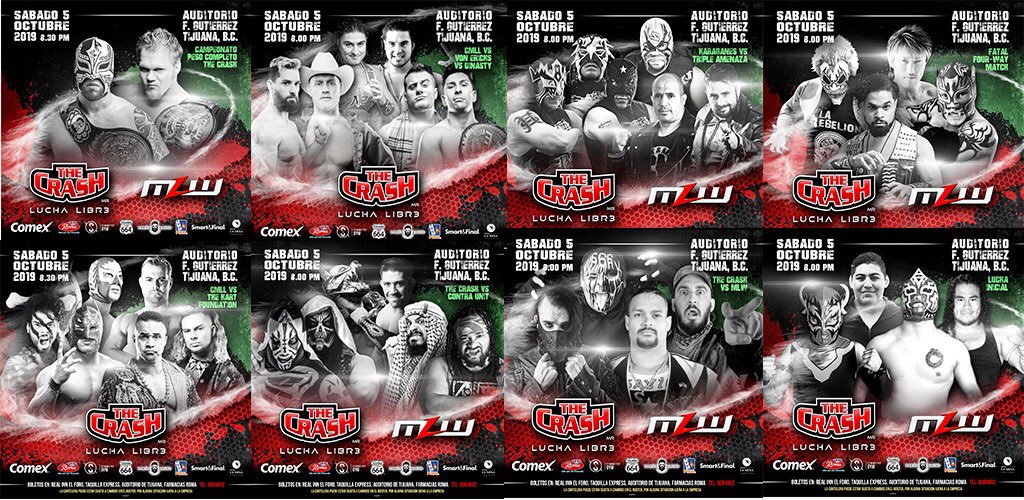 Esta función resultó especial ya que marcaba el comienzo de la colaboración con Major League Wrestling (MLW), ya que el evento fue grabado por ellos en su totalidad. Sin embargo, el cartel cambió radicalmente porque el CMLL decidió retirar a cuatro de sus elementos que vería acción (Soberano Jr., Bárbaro Cavernario, Ángel de Oro y Niebla Roja) al ver la insistencia de The Crash de mantener en cartel a Dragon Lee y asegurar la asistencia de Rush.
Pero éstas no fueron las únicas bajas ya que tampoco estuvieron Minoru Tanaka, Mance Warner (lesionado), Teddy Hart, Jacob Fatu, Marshall Von Erich y Ross Von Erich.
Pasando a los resultados, en batalla hardcore en triple amenaza, Jimmy Havoc dio cuenta de Damián 666 y Savio Vega.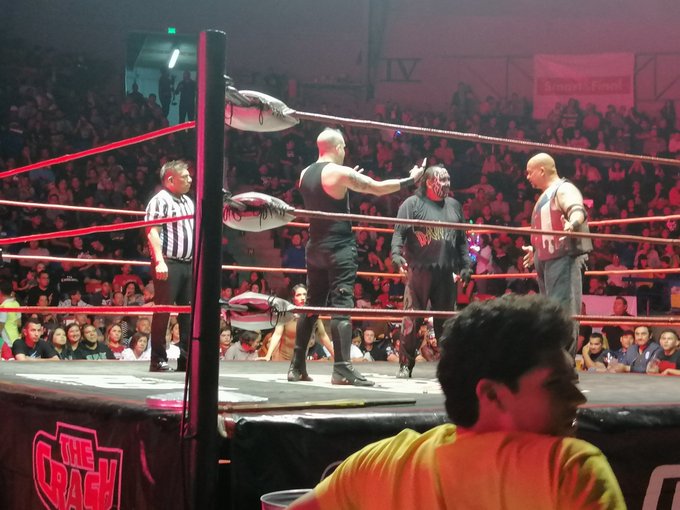 Tal como lo prometieron, la Dinastía Muñoz (Rush, Dragon Lee y La Bestia del Ring) hicieron acto de presencia, confirmando su participación en la función especial por los ocho años de The Crash. Mediante un video, Lucha Brothers (Penta y Fénix) desafiaron a Rush y Dragon Lee.
En lucha de parejas, Brian Pillman Jr. y Davey Boy Smith Jr. superaron al equipo de Dragón Lee  y Extreme Tiger.
New Hart foundation take the match... #thecrashmx #thecrashtj pic.twitter.com/lRZQ3LWBch

— Jorge. CRR. (@JorgeGCRR) October 6, 2019
Reñida resultó la lucha por el Campeonato de Peso Completo The Crash, donde Rey Horus enfrentó al monarca máximo de MLW, Alex Hammerstone. Sin embargo, éste último fue descalificado cuando The Legacy ingresó al ring de manera ilegal.
Hammerstone had horus dead to rights.. but the ref was ko'd.. #thecrashmx #thecrashtj pic.twitter.com/23appZvgHS

— Jorge. CRR. (@JorgeGCRR) October 6, 2019
Se esta manera, Rey Horus concretó la segunda defensa de su cetro.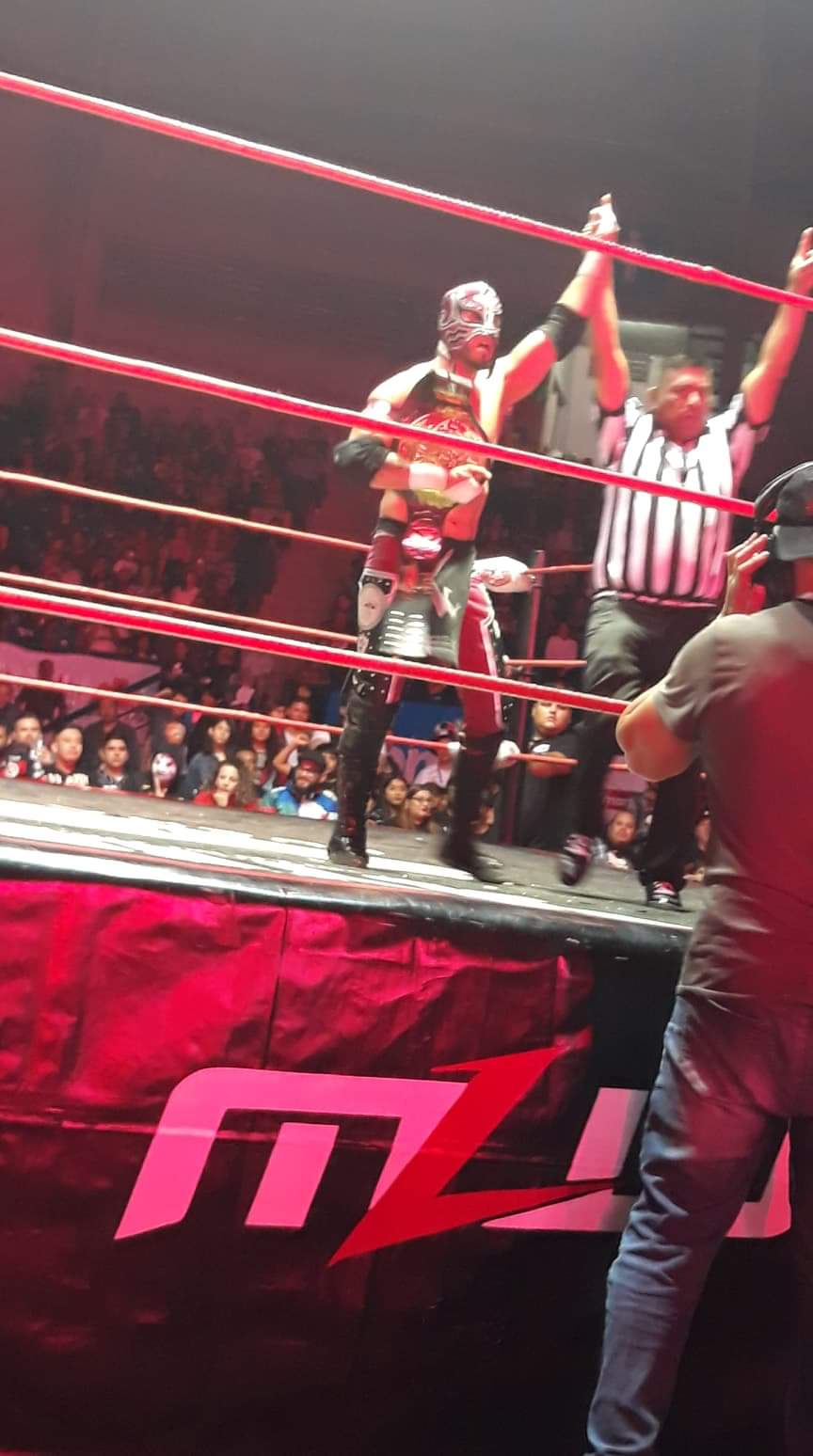 En el turno estelar, Bestia 666, LA Park y Mecha Wolf doblegaron a la tercia de MLW integrada por Ikuro Kawn, Josef Samael y Simon Gotch.
no jacob fatu... #thecrashmx #thecrashtj pic.twitter.com/AfRKHMVup8

— Jorge. CRR. (@JorgeGCRR) October 6, 2019
Como era de esperarse, LA Park y sus hijos ya tuvieron su roce con la Dinastía Muñoz, de hecho, Dragon Lee le arrebató la máscara, por lo que la rivalidad seguirá en donde quiera que se encuentren
Los resultados completos son:
The Crash , 05/10/2019
Auditorio Municipal de Tijuana, Tijuana, Baja California

1. Próximo y Terror Azteca vencieron a Ovett Jr. y Torito Negro
2. Oráculo venció a Black Danger y Ricky Marvin
3. Animal, Demencia y Silver Star vencieron a Arandú, Star Boy y Zarco
4. MJF y Richard Holiday vencieron a Hijo de LA Park y LA Park Jr.
5. Triple Amenaza: Jimmy Havoc venció a Damián 666 y Savio Vega
6. Brian Pillman Jr. y Davey Boy Smith Jr. vencieron a Dragón Lee  y Extreme Tiger
7. Campeonato Mundial de Peso Completo The Crash: Rey Horus © venció a Alex Hammerstone defendiendo el título
8. Bestia 666, LA Park y Mecha Wolf vencieron a Ikuro Kawn, Josef Samael y Simon Gotch