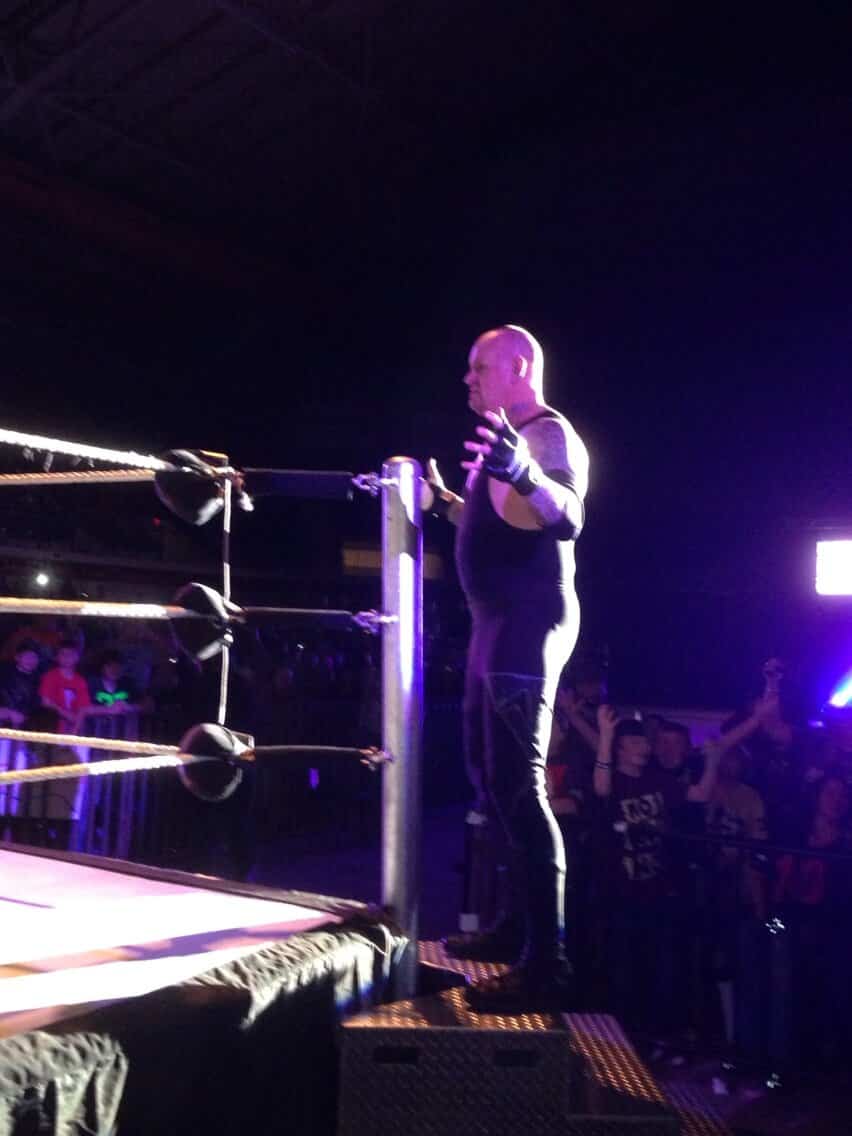 Luego del sorpresivo regreso de The Undertaker anoche en un House Show en Waco, Texas, varias Superestrellas de la empresa han comentado vía Twitter sus impresiones:
Got to watch Undertaker perform in Waco tonight at the #Smackdown live event. Very motivating to watch him do his thing. #Legend Killer

— Randy Orton (@RandyOrton) February 24, 2013
"Tenían que ver la actuación de The Undertaker de esta noche en Waco en el evento en vivo de #Smackdown. Muy motivante verlo  hacer sus cosas #LegendKiller"
Hell of a night at #WWEWaco. Expect the unexpected… #WWECollegeStation tomorrow.

— Stu Bennett (@StuBennett) February 24, 2013
"Noche infernal en #WWEWaco. Espera lo inesperado … #WWECollegeStation mañana."
Can't describe the feeling we all got here tonight in Waco, Texas after having The Undertaker compete. I legit got goosebumps!

— Rodriguez ???? (@RRWWE) February 24, 2013
"No puedo describir la sensación que todos tuvimos esta noche en Waco, Texas luego de tener a The Undertaker compitiendo. Legítimamente se me puso la piel de gallina."
The Undertaker regresó haciendo pareja con Sheamus y derrotaron a Barrett y Sandow. Taker se llevó la victoria para su equipo con una Tombstone Piledriver sobre Sandow.
Recuerda seguirnos en Twitter: