El Korakuen Hall fue la sede para albergar por cuarta ocasión en esta competencia al "Best of the Super Jr. 24" - Día 11". Los protagonistas en esta ocasión fueron los integrantes del grupo B.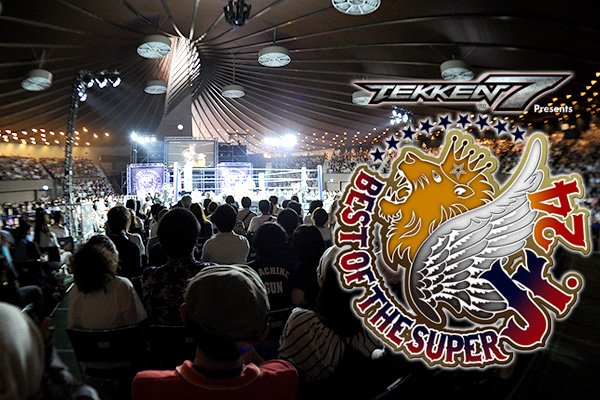 La cuarta versión del Tigre enmascarado dio cuenta de El Desperado con su clásico Tiger Suplex Hold.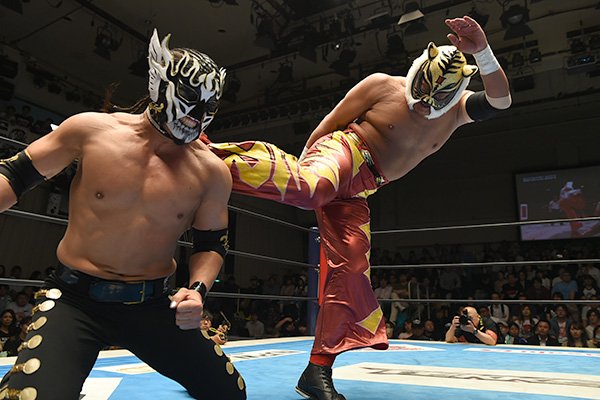 BUSHI se repuso de los tropezones de las últimas fechas y superó al recio Yoshinobu Kanemaru.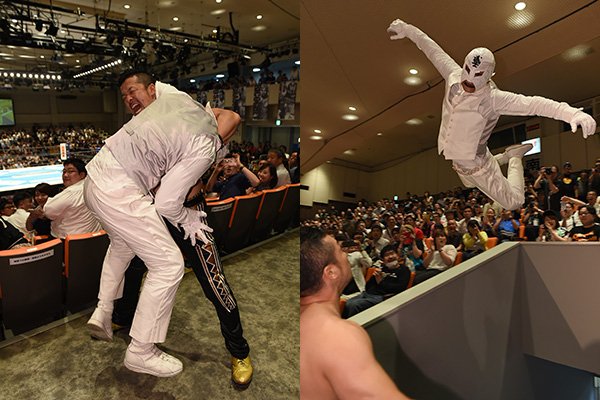 Volador Jr. se dio un respiro y con una excelente demostración de técnica aérea pasó sobre ACH.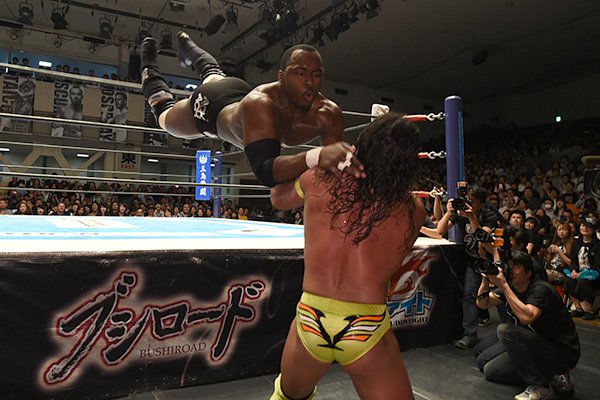 Por último, el sensacional KUSHIDA continúa con su buena racha y pasó sobre Ryusuke Taguchi.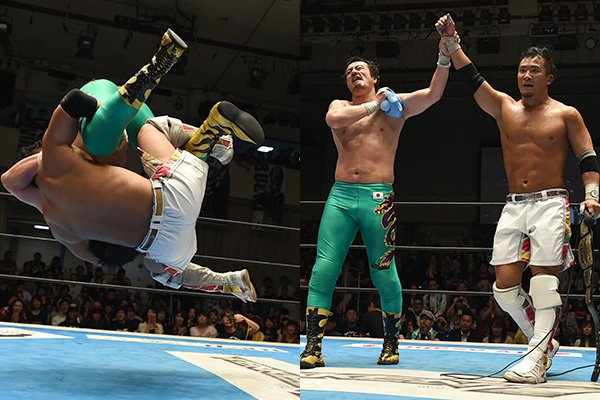 Llama la atención que los ocho integrantes de este sector tienen LOS MISMOS PUNTOS. Por lo que dejarán hasta la última jornada, para definir al gladiador que avanzará a la gran final. Esto abre la posibilidad de que Volador Jr. pueda acceder a la siguiente instancia, pero para ello deberá ganar su combate ante KUSHIDA y esperar los demás resultados; sin embargo, la esperanza existe y es lo último que muere. Éxito para el Depredador del Aire.
Los resultados completos son:
NJPW "Best of the Super Jr. 24" - Día 11" 29/05/2017
Tokyo Korakuen Hall
Asistencia: 1311 Espectadores
1. Taichi y TAKA Michinoku vencieron a Dragon Lee y Shot Umino (6:03) cuando TAKA usó la JUST Facelock sobre Umino.
2. SANADA, EVIL y Hiromu Takahashi derrotaron a Juice Robinson, Ricochet y Hirai Kawato (7:50) cuando EVIL usó la Banshee Muzzle sobre Kawato.
3. Raymond Rowe, Hanson y David Finlay vencieron a Tama Tonga, Tanga Roa y Yujiro Takahashi (7:46) cuando Rowe colocó espaldas planas a Tonga después de la War Machine Combination Slam.
4. Kenny Omega, Bad Luck Fale y Marty Scurrl derrotaron a Kazuchika Okada, Will Ospreay y Gedo (12:41) cuando Scurrl usó la Crossface Chickenwing sobre Gedo.
5. Best of the Super Jr. 24 - Grupo B: Tiger Mask IV [6] venció a El Desperado [6] (10:20) con un Tiger Suplex Hold
6. Best of the Super Jr. 24 - Grupo B: BUSHI [6] derrotó a Yoshinobu Kanemaru [6] (9:27) con la MX.
7. Best of the Super Jr. 24 - Grupo B: Volador Jr. [6] venció a ACH [6] (12:02) con un Avalanche-Style Frankensteiner.
8. Best of the Super Jr. 24 - Grupo B: KUSHIDA [6] derrotó a Ryusuke Taguchi [6] (22:53) con la Back to the Future.
BEST OF THE SUPER JR. 24
Grupo A:
1. Will Ospreay [8]
2. Dragon Lee [8]
3. Ricochet [8]
4. Hiromu Takahashi [8]
5. Taichi [8]
6. Marty Scurll [6]
7. TAKA Michinoku [2]
8. Jushin Thunder Liger [0]
Grupo B:
1. ACH [6]
2. Yoshinobu Kanemaru [6]
3. El Desperado [6]
4. Ryusuke Taguchi [6]
5. Tiger Mask IV [6]
6. Volador Jr. [6]
7. KUSHIDA [6]
8. BUSHI [6]
Los encuentros de la jornada definitoria para el Grupo B.
01/06, Nagoya International Conference Hall
- Grupo B: Tiger Mask IV vs. BUSHI
- Grupo B: Ryusuke Taguchi vs. ACH
- Grupo B: KUSHIDA vs. Volador Jr.
- Grupo B: Yoshinobu Kanemaru vs. El Desperado