New Japan Pro Wrestling celebró el séptimo espectáculo del torneo «Best of the Super Jr. 28» en el Korakuen Hall.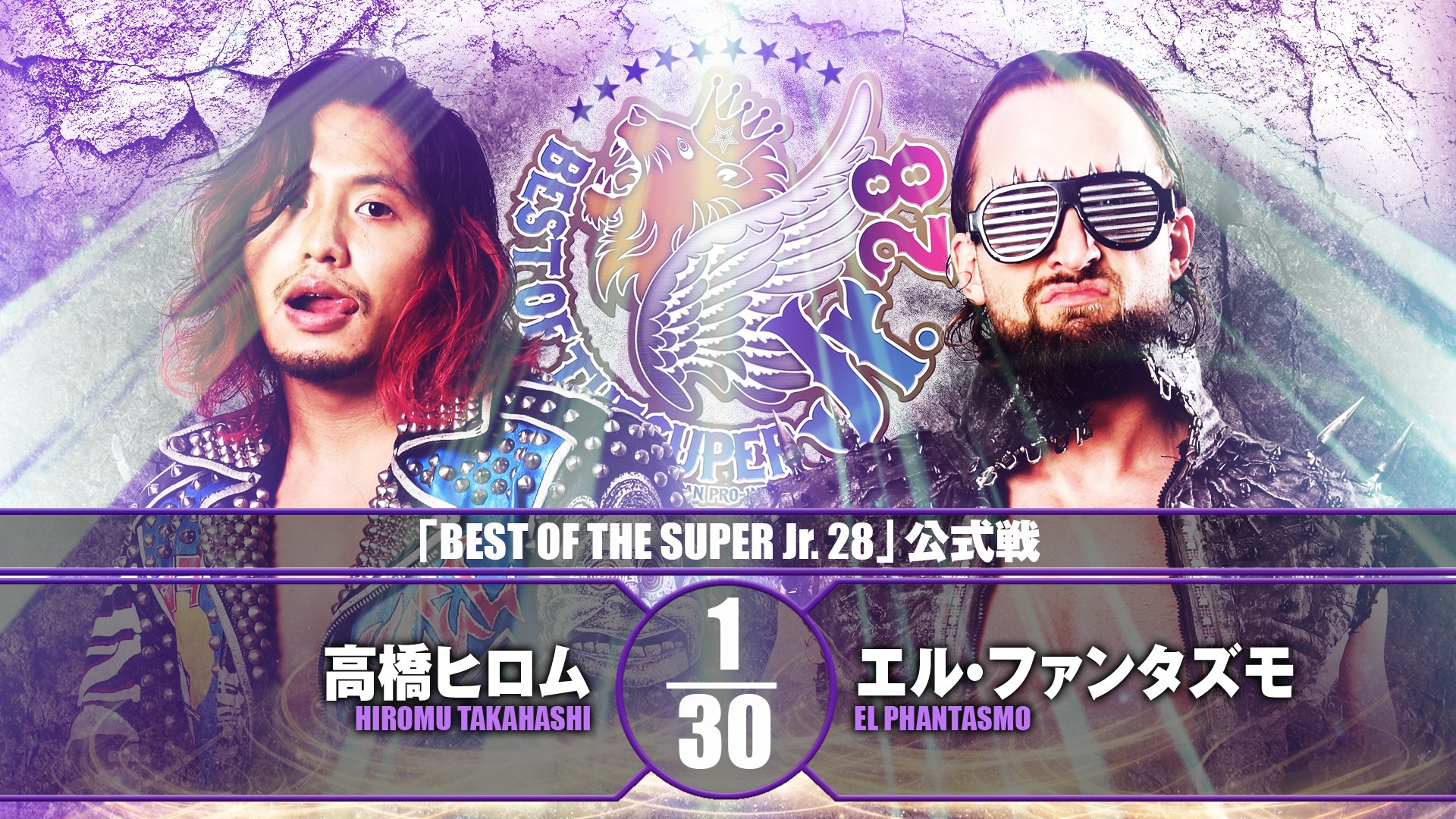 ► «Best of the Super Jr. 28» – Día 7
Ryusuke Taguchi obtuvo su cuarta victoria dominando a DOUKI.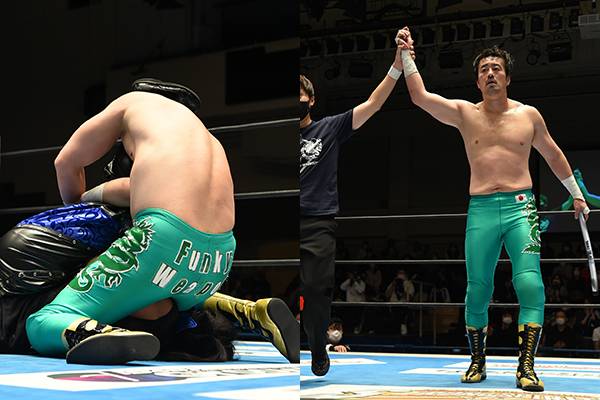 Robbie Eagles sumó seis unidades tras imponerse a BUSHI quien lleva esa misma cantidad de puntos.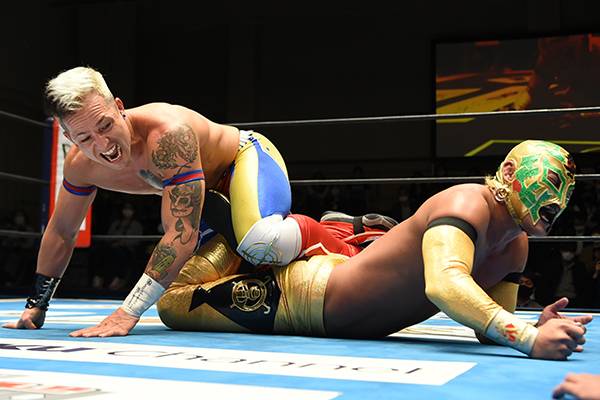 YOH continúa recuperando terreno y en esta ocasión consiguió un gran resultado superando a Taiji Ishimori.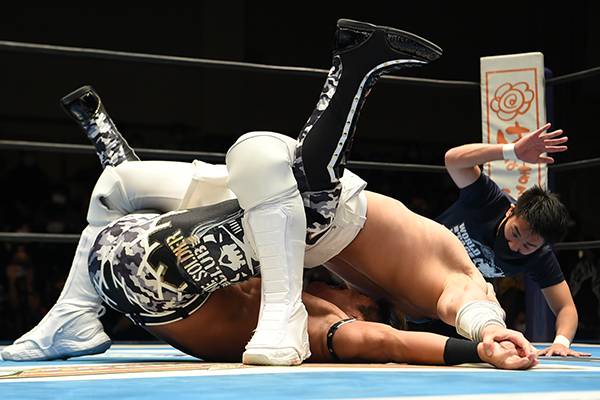 SHO se despega aún más de sus perseguidores y se afianza con el liderato tras lograr su sexto triunfo, ahora ante Master Wato.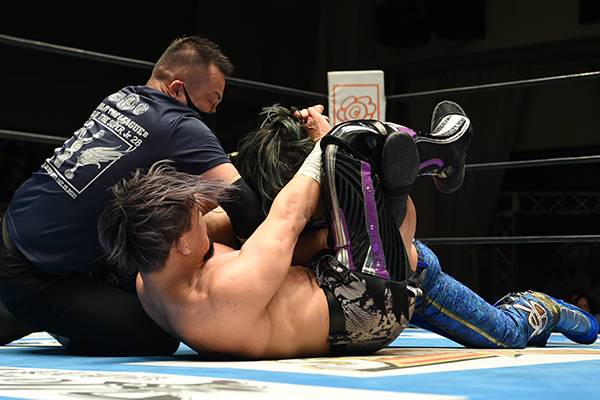 En duelo entre compañeros del Bullet Club, El Desperado doblegó a Yoshinobu Kanemaru sumando nueve tantos.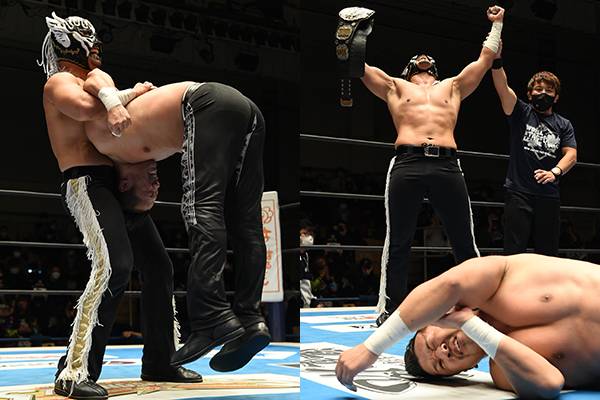 El cierre de la jornada se dio con una victoria de El Phantasmo sobre Hiromu Takahashi, logrando su tercer resultado positivo.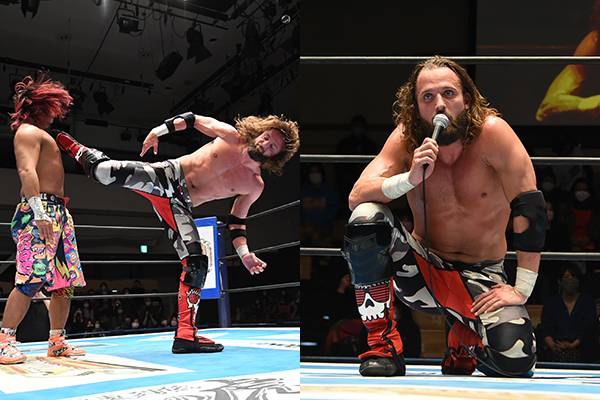 Los resultados completos son:
NJPW «WORLD TAG LEAGUE 2021 & BEST OF THE SUPER JR. 28», 29.11.2021
Tokyo Korakuen Hall
Asistencia: 634 Espectadores
1. Ryohei Oiwa vs. Kosei Fujita – finalizó (10:00).
2. Best of the Super Jr.: Ryusuke Taguchi [8] venció a DOUKI [4] (11:39) por Pinfall.
3. Best of the Super Jr.: Robbie Eagles [6] derrotó a BUSHI [6] (12:52) con un Ron Miller Special.
4. Best of the Super Jr.: YOH [6] venció a Taiji Ishimori [8] (13:33) con un Five Star Clutch.
5. Best of the Super Jr.: SHO [12] derrotó a Master Wato [4] (15:02) por detención arbitral.
6. Best of the Super Jr.: El Desperado [9] venció a Yoshinobu Kanemaru [8] (15:10) con la Pinche Loco.
7. Best of the Super Jr.: El Phantasmo [6] derrotó a Hiromu Takahashi [7] (23:14) con un Sudden Death.
– Best of the Super Jr. 28 – Clasificación Parcial:
1. SHO [12]
2. El Desperado [9]
3. Yoshinobu Kanemaru [8]
-. Taiji Ishimori [8]
-. Ryusuke Taguchi [8]
6. Hiromu Takahashi [7]
7. BUSHI [6]
-. Robbie Eagles [6]
-. El Phantasmo [6]
-. YOH [6]
11. Master Wato [4]
-. DOUKI [4]