New Japan Pro Wrestling celebró el onceavo evento del torneo «Best of the Super Jr. 28» cerrando la fase de grupos.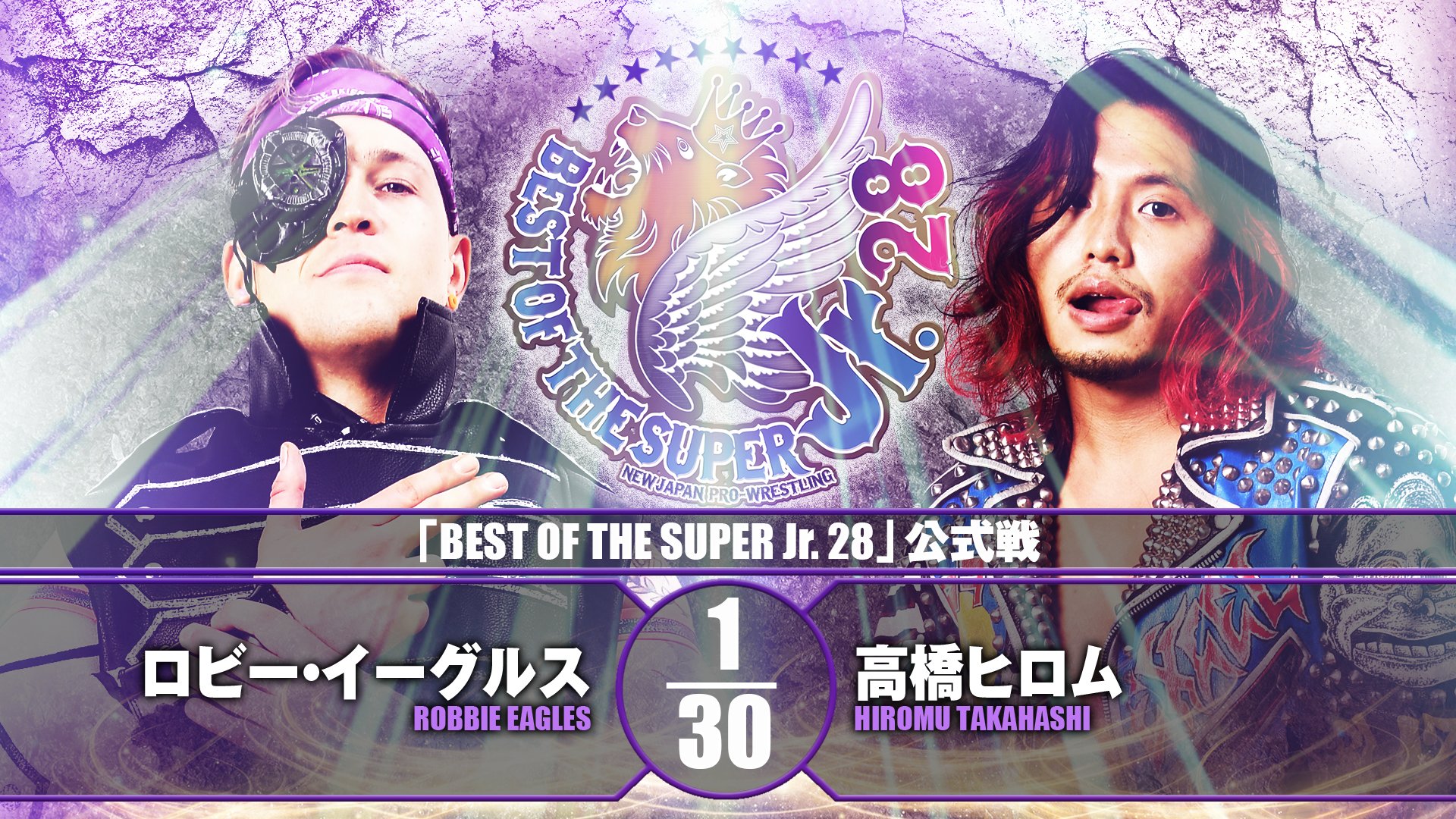 ► «Best of the Super Jr. 28» – Día 11
DOUKI cerró con un triunfo ante Master Wato, ambos ya estaban fuera de cualquier probabilidad de clasificación.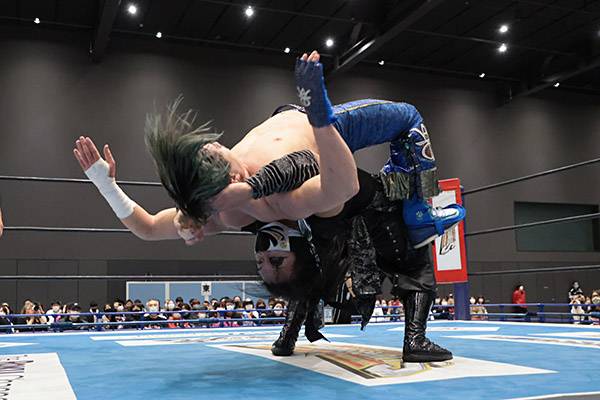 BUSHI sumó diez puntos en su triunfo ante Yoshinobu Kanemaru.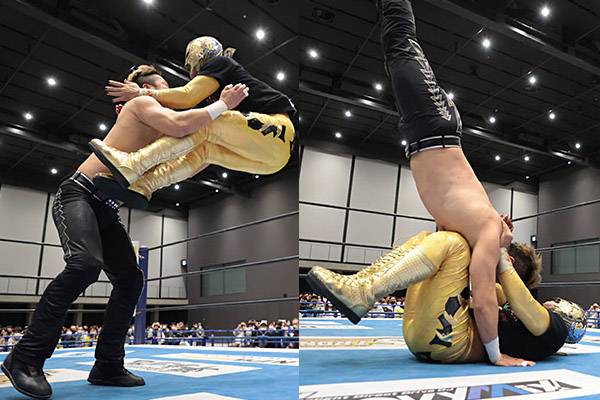 Taiji Ishimori tuvo un descalabro desafortunado ante Ryusuke Taguchi quien evitó que pudiera avanzar a la instancia final.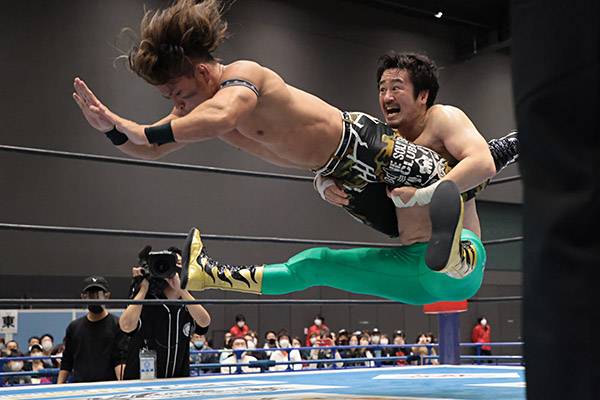 En el esperado choque entre SHO y YOH, el segundo salió mejor librado, a pesar de que House of Torture (EVIL, Yujiro Takahashi y Dick Togo) intervinieron, pero fueron sacados del ring por CHAOS (Hirooki Goto y YOSHI-HASHI). Con ese resultado, YOH sumó 14 unidades y momentáneamente se fue a la cima.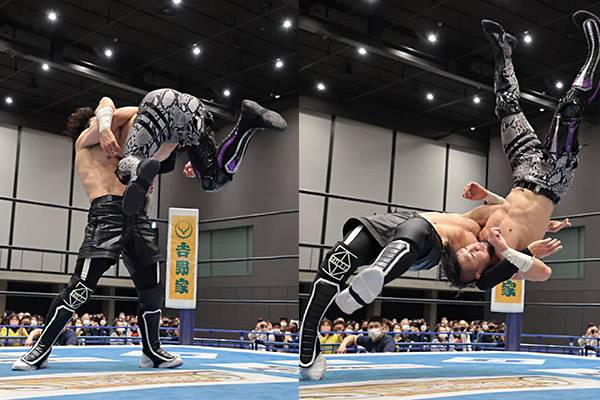 El Desperado buscaba su oportunidad para avanzar a la final, pero fue frenado por El Phantasmo, por lo que tendría que esperar la última lucha para saber si era finalista o quedaba relegado.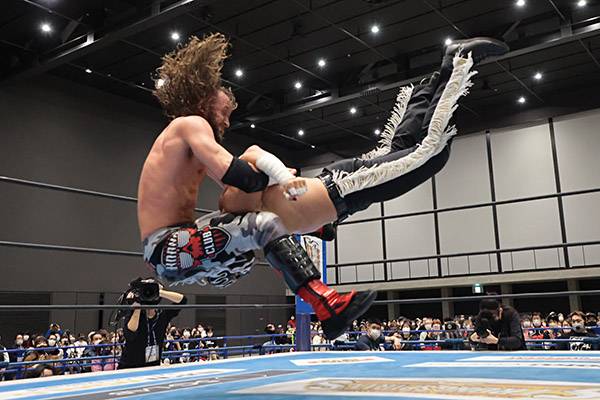 En el último choque, Hiromu Takahashi doblegó a Robbie Eagles, con lo que se posicionó en la cima con quince puntos, avanzando como primer finalista. De acuerdo con la tabla de posiciones, el segundo finalista fue YOH. Ambos luchadores se encararon.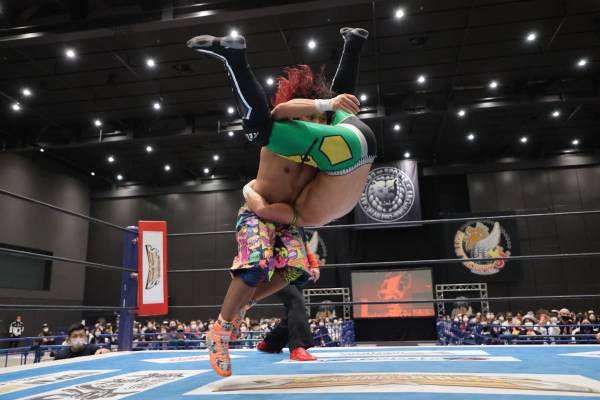 Los resultados completos son:
NJPW «WORLD TAG LEAGUE 2021 & BEST OF THE SUPER JR. 28», 11.12.2021
Akurie Himeji
Asistencia: 890 Espectadores
1. Yuto Nakashima vs. Ryohei Oiwa – finalizó en empate tras concluir el tiempo límite (10:00).
2. Best of the Super Jr.: DOUKI [6] venció a Master Wato [8] (11:50) con un Suplex de la Luna.
3. Best of the Super Jr.: BUSHI [10] derrotó a Yoshinobu Kanemaru [8] (9:10) con la MX.
4. Best of the Super Jr.: Ryusuke Taguchi [10] venció a Taiji Ishimori [12] (12:45) con un Dodon.
5. Best of the Super Jr.: YOH [14] derrotó a SHO [12] (15:31) con un Direct Drive.
6. Best of the Super Jr.: El Phantasmo [12] venció a El Desperado [13] (21:11) con un Sudden Death.
7. Best of the Super Jr.: Hiromu Takahashi [15] derrotó a Robbie Eagles [12] (27:07) con la TIME BOMB II.
– Best of the Super Jr. 28 – Clasificación Final:
1. Hiromu Takahashi [15]
2. YOH [14]
3. El Desperado [13]
4. SHO [12]
-. Taiji Ishimori [12]
-. Robbie Eagles [12]
-. El Phantasmo [12]
8. BUSHI [10]
9. Ryusuke Taguchi [10]
10. Master Wato [8]
11. Yoshinobu Kanemaru [8]
12. DOUKI [6]