Dio inicio el gran torneo anual individual para pesos junior "Best of the Super Jr. 26", teniendo como escenario el Sendai Sun Plaza Hall.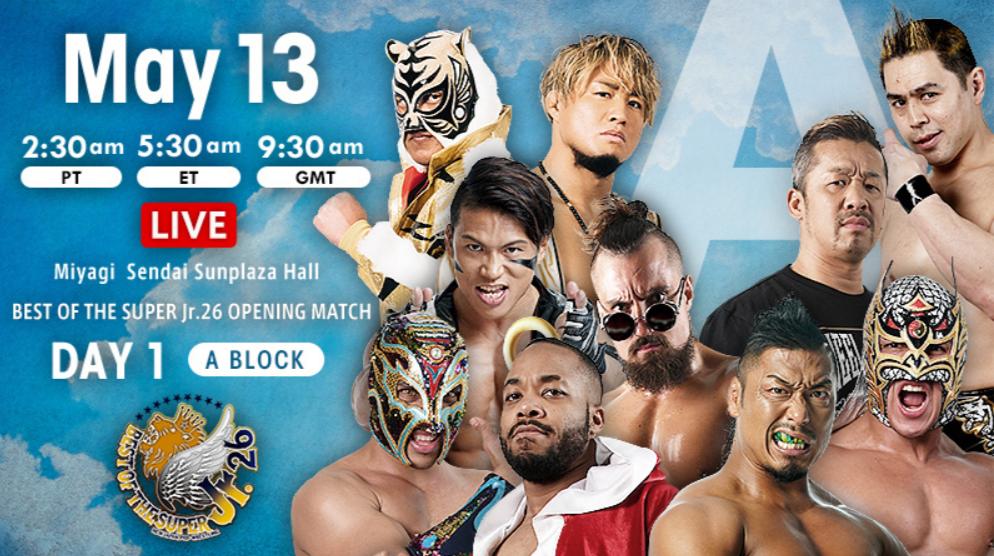 Correspondió al veterano Tiger Mask abrir las hostilidades dominando a TAKA Michinoku en casi 11 minutos de batalla.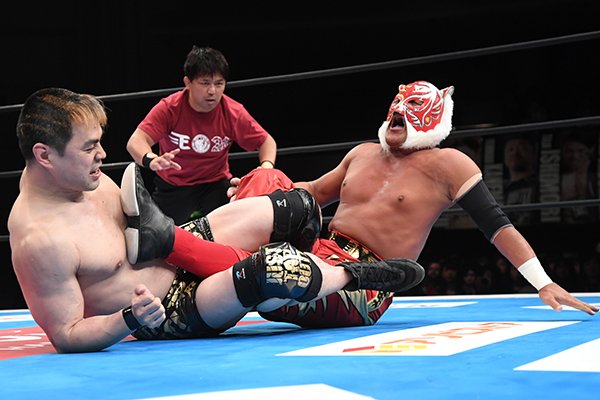 Siguió el duelo entre el mexicano Titán y Yoshinobu Kanemaru, con un excelente desempeño por parte del tapatío, a pesar de que la mayor parte del combate se vio apabullado por un recio Kanemaru.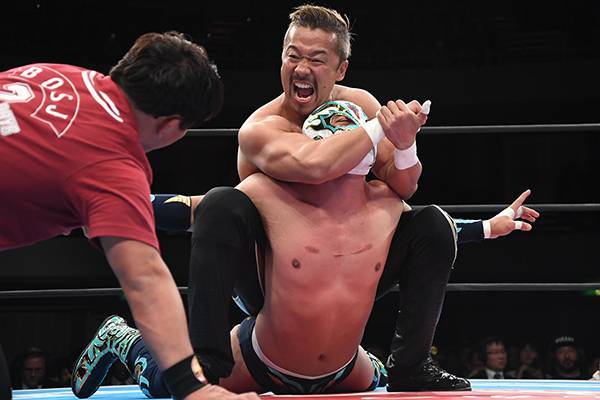 Un error de éste último le permitió a Titán sobreponerse y con la Inmortal se llevó sus dos primeros puntos de la competencia.
Marty Scrul y Jonathan Gresham sostuvieron un interesante duelo donde la mayor del mismo tuvo un buen ritmo con muchos intentos de castigos y cambios de velocidad, mostrando el gran acoplamiento entre ambos luchadores. Al final, Scurll utilizó un nuevo movimiento llamado The Black Plague para triunfar.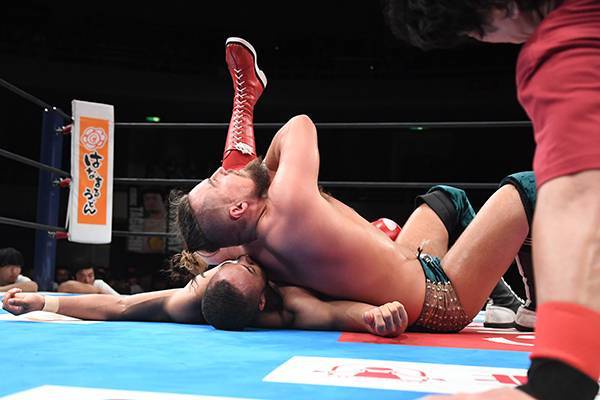 SHO contra Shingo Takagi fue el siguiente duelo, donde ambos gladiadores se brindaron al máximo. En especial, resultó grato ver el desenvolvimiento de SHO, quien se ha superado.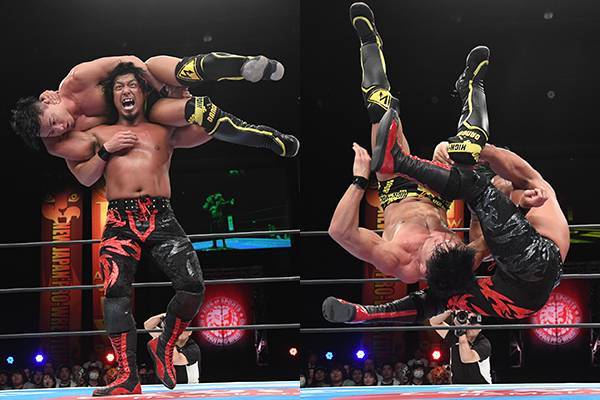 En el turno estelar, Dragon Lee y Taiji Ishimori sostuvieron su tercer encuentro sobre un ring, en poco más de un mes. Las dos ocasiones anteriores la balanza fue favorable para el mexicano y actual campeón de la división. Pero en esta lucha las cosas fueron diferentes.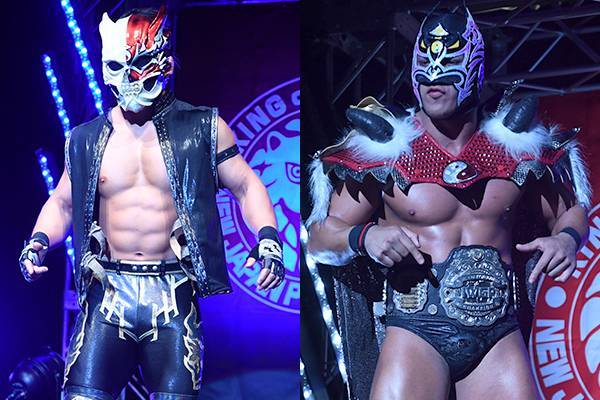 La batalla resultó más breve a lo que estábamos acostumbrados. De inicio Dragon Lee pareció un poco perdido, pero cuando pretendió retomar su nivel, fue sorprendido por Ishimori, quien lo castigó con un Bloody Cross.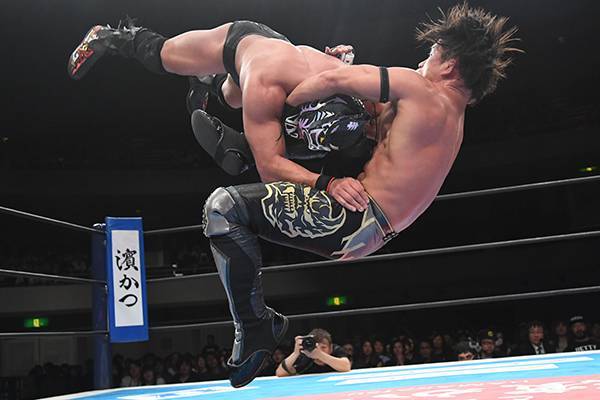 Los resultados completos son:
NJPW "BEST OF THE SUPER JR. 26", 13/05/2019 
Sendai Sun Plaza Hall
Asistencia: 1,630 Espectadores
1. Taichi y DOUKI vencieron a Ren Narita y Yota Tsuji (8:43) con un Suplex de la Luna de DOUKI sobre Tsuji.
2. El Phantasmo, Robbie Eagles y Jado derrotaron a Bandido, Rocky Romero y Yuya Uemura (10:34) con la Turbo Backpack de Eagles sobre Uemura.
3. Juice Robinson y Ryusuke Taguchi vencieron a YOH y Shota Umino (10:18) con un Kakaekomi Crab Hold de Robinson sobre Umino.
4. Tetsuya Naito y BUSHI derrotaron a Will Ospreay y Toa Henare (10:49) con la Destino de Naito sobre Henare.
5. Best of the Super Jr. - Grupo A: Tiger Mask [2] venció a TAKA Michinoku [0] (10:58) con un Tiger Suplex Hold.
6. Best of the Super Jr. - Grupo A: Titán  [2] derrotó a Yoshinobu Kanemaru [0] (11:01) con la Immortal.
7. Best of the Super Jr. - Grupo A: Marty Scurll [2] venció a Jonathan Gresham [0] (12:22) con la Black Plague.
8. Best of the Super Jr. - Grupo A: Shingo Takagi [2] derrotó a SHO [0] (25:07) con la Last of the Dragon.
9. Best of the Super Jr. - Grupo A: Taiji Ishimori [2] venció a Dragon Lee [0] (18:32) con un Bloody Cross.
Best of the Super Jr. - Clasificación Parcial
Grupo A:
1. Tiger Mask [2]
-. Titan [2]
-. Marty Scurll [2]
-. Shingo Takagi [2]
-. Taiji Ishimori [2]
6. TAKA Michinoku [0]
-. Yoshinobu Kanemaru [0]
-. Jonathan Gresham [0]
-. SHO [0]
-. Dragon Lee [0]