Fue el 21 de marzo de 2004, cuando Kazuhiro Tamura debutó en el mundo de la lucha libre profesional con la ya extinta empresa independiente STYLE-E Pro Wrestling. Se mantuvo en la empresa hasta 2012, aunque trabajó de manera independiente para empresas como BJW, RJPW, IGF, Guts, DDT, NJPW, Freedoms, K-Dojo, entre otras. En 2013 fundó Heat Up, con la que mantiene actividad regular hasta la fecha.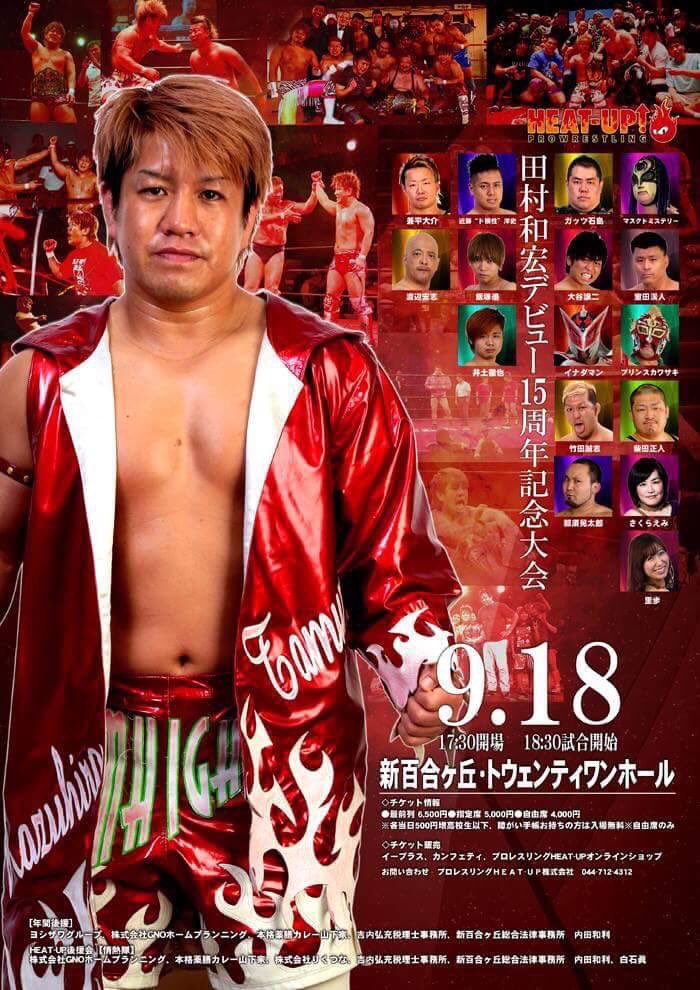 En la celebración de los 15 años de su debut, Kazuhiro Tamura preparó una función muy especial que contó con la participación de luchadores de empresas como Dragon Gate, BASARA, GUTS, entre otros.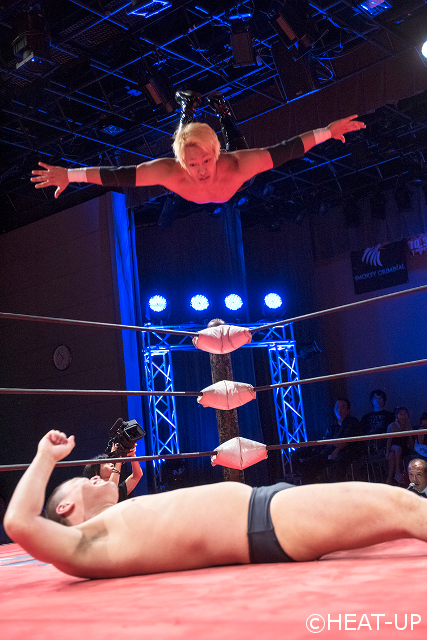 En la lucha estelar, conmemorativa para el festejado, Tamura se impuso en un mano a mano a Hiroshi "do konjo" Kondo con un espectacular Moonsaul Press.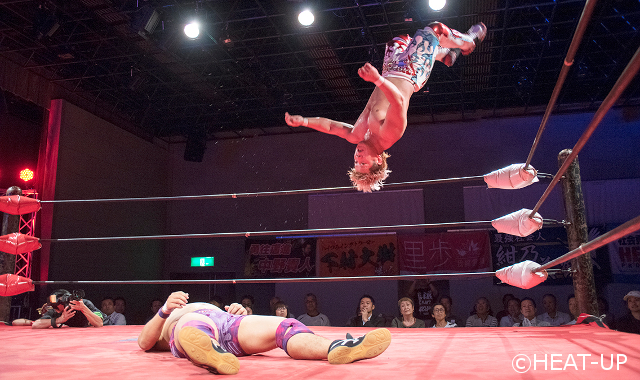 Tras la lucha, todos los integrantes de la plantilla de Heat Up subieron a felicitar a su presidente y fundador.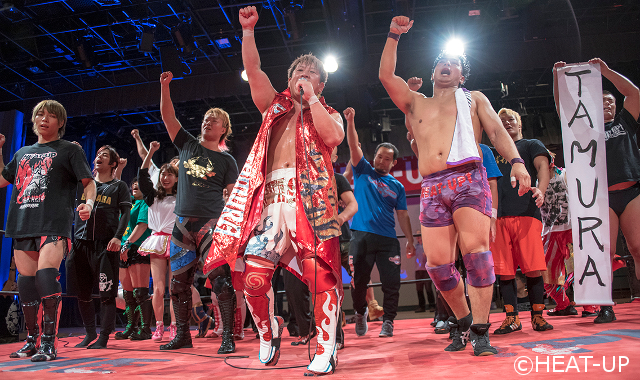 Los resultados completos son:
HEAT UP "KAZUHIRO TAMURA DEBUT 15TH ANNIVERSARY", 18/09/2018
Shinyuri Twenty One Hall
Asistencia: 292 Espectadores
1. HEAT-UP vs. BASARA Young War!: Daiki Shimomura y Takato Nakano vencieron a Prince Kawasaki y Keito Murota (8:47) con la Swanton Bomb de Shimomura sobre Murota.
2. Gatoh Move Offer Match ~ Mr. Tamura, what is the destination of the 15th anniversary?: Riho y Mitsuru Konno derrotaron a Yuna Mizumori y Mei Suruga (10:35) con un Diving Double Foot Stomp de Riho sobre Suruga.
3. HEAT-UP vs SMOKEY CRIMINAL ~ Welcome to Yokoso Bukotsu: Kenichiro Arai , Hide Kubota y Akira Jo vencieron a Guts Ishijima, Hiroshi Watanabe y Hiroshi Yamato (12:20) con un Spinebuster de Jo sobre Watanabe.
4. Battle History 2018 ~ Revive the soul of West Chofu: Masashi Takeda, Masato Shibata y Kotaro Nasu derrotaron a Joji Otani, Fuminori Abe y Yusaku Ito (11:40) con un Backdrop de Nasu sobre Ito.
5. Allegiance of Youth, our future ~ Looking at Todoroki Arena: Yuu Iizuka y Tetsuya Izuchi vencieron a Daisuke Kanehira y Baliyan Akki (12:11) con un German Suplex Hold de Izuchi sobre Akki.
6. Kazuhiro Tamura 15th Anniversary Match & Last Donkey Vol. 3 ~ With all your heart: Kazuhiro Tamura derrotó a Hiroshi "do konjo" Kondo (16:03) con un Moonsault Press.