WWE RAW SEPTEMBER 26, 2022 .— Mistery King allied himself to Matt riddle to try to beat Judgment Day, and, incidentally, recover his son Dominik. However, an intervention Seth Rollins spoiled the plans of the masked man. Now Mysterio, among all the problems he faces, will seek to keep Rollins out of his business, reviving, incidentally, a controversial rivalry. The action of the red mark of WWE is broadcast from Roger's Place. as Edmonton, Alberta, Canada.
 

See this post on Instagram

 
Meanwhile, Matt riddle, who is still looking for a rematch with Rollins - and in a lucky exchange of rivalries with Mysterio—will face hand in hand to damian priest, who will surely have the rest of the Judgment Day (Finn Balor, Rhea Ripley y Dominic Mysterio) in his corner.
the revenant Johnny Gargano has formed a partnership with Kevin Owens. Last week, Gargano was important for Owens to teach a lesson to Austin theory, so Owens returned the favor preventing Alpha Academy from attacking him, but from this a challenge arose, and this Monday we will see Owens and Gargano against Chad gable y Otis.
Furthermore, the Raw Champion, Bianca belair, who is preparing to defend the title against Bayley en Extreme Rules, will face another of the members of Damage CTRL: The dangerous Japanese yo sky.
WWE Raw September 26, 2o22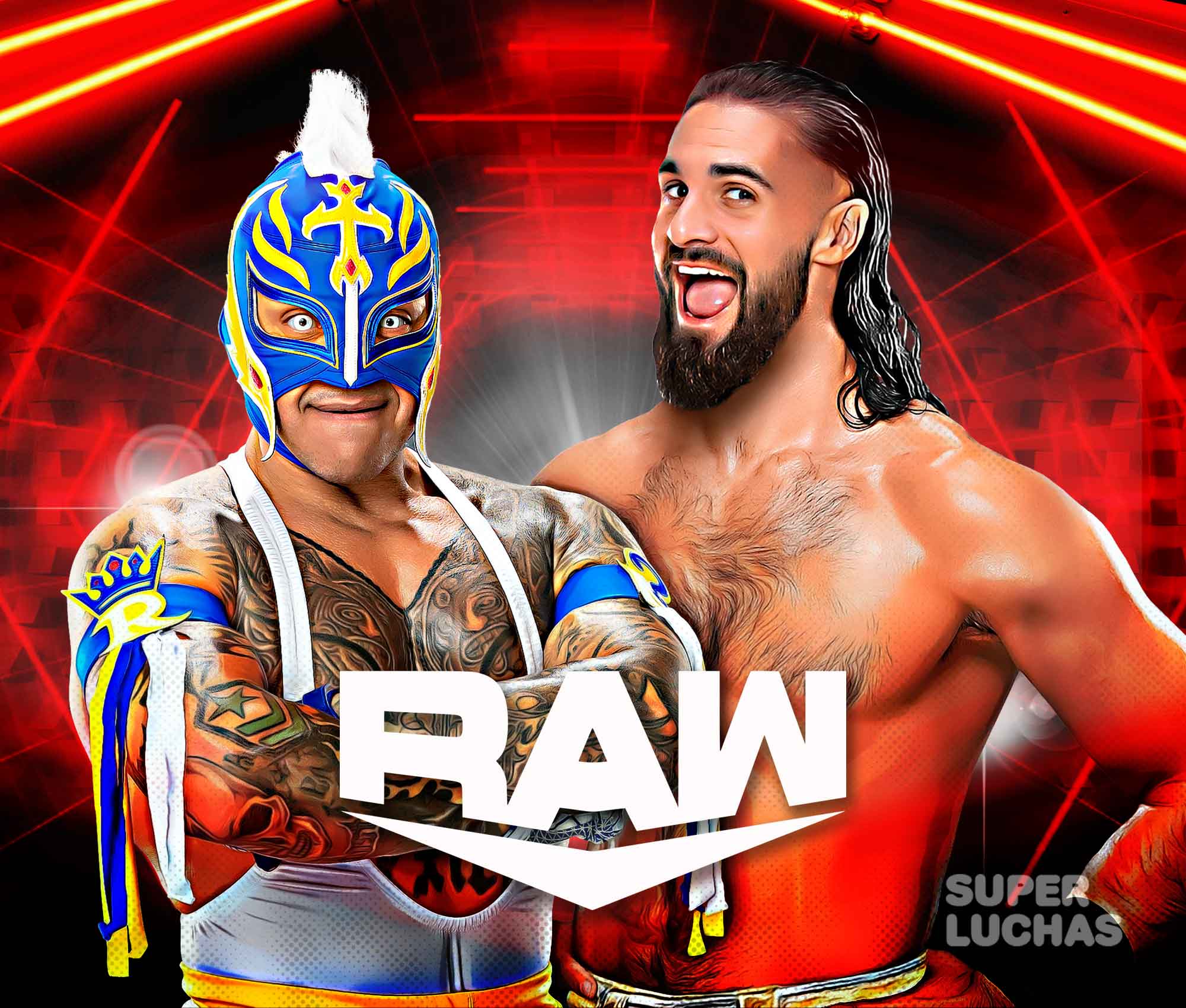 Bianca Belair came to the ring with Asuka and Alexa Bliss and referred to Bayley's challenge for Extreme Rules telling her that she didn't want to wait that long, although she remembered that she never arrives alone and for that reason, she brought Alexa Bliss and Asuka to take care of his minions.
Bayley interrupted and told Bianca that she just doesn't deserve to be on top and will go after what she considers to be hers. Bianca told him that she was injured and that he just isn't going to feel sorry for her. After a brief discussion, Bianca reminded her that she defeated her in her last confrontation and that is why she decided to turn to Dakota Kai and Iyo Sky.
Bayley suggested that they both have a ladder match at Extreme Rules. Bianca said that she wants to take over Iyo Sky at that time and the first match was made.
WWE RAW September 26, 2022 | Live results | Rey Mysterio vs. seth rollins
1. Bianca Belair vs. yo sky
Although the fight was unexpected, the two had already faced each other recently and Bianca expected to get the victory here and started dominating, but Iyo managed to fight back by cornering her rival against the ropes. Bianca used her great strength again to neutralize her rival, who had been attacking with quick movements. Iyo found an opening and with a Drive By stopped Bianca's momentum. However, the champion fought back with a pair of suplexes, while Bayley, Dakota, Asuka and Alexa looked on at ringside. As Bianca attacked with Suplexes, Iyo used her aerial maneuvers, but Bianca sent her out of the ring when she went for a Moonsault, and she took the opportunity to connect Bayley and Dakota with an iron.
These two have very good chemistry in the ring.
Alexa and Asuka as if they weren't there.
Bianca Belair takes a long-suffering victory against Iyo Sky and this is how Alexa and the birthday girl Asuka celebrated. #WWERaw

– Bethlehem (Brood Mode) 💛❤️💙 (@nuskita_love) September 27, 2022
Rey Mysterio was interviewed and said that he will always love his son and will not fight him, although he does not recognize it now. However, he seemed focused on his match against Seth Rollins and said that he will show him no mercy.
Behind the scenes, The Miz offered various members of security incentives on the condition that they find Dexter Lumis.
Seth Rollins came to the ring and said that thanks to Matt Riddle he is not the United States Champion and said that it has been a thorn in his side, who will end up in the Fight Pit at Extreme Rules.
Rollins said that, even though he has no experience in a Fight Pit, he has won every stipulation he has faced and that thanks to his intelligence, he will be able to come out victorious in his match against Matt Riddle. He then taunted Rey Mysterio before he appeared in the ring.
WWE RAW September 26, 2022 | Live results | Rey Mysterio vs. seth rollins
2. Seth Rollins vs. Mistery King
Rey didn't want to wait and attacked Rollins before the bell rang, which happened after things had settled down. The action in the ring was quite methodical between these two rivals who already had a long rivalry in 2020 that included an injured eye from Rey. It wasn't long before we saw the bruised forehead of Rollins, who was still in control of the match, until he pulled Rey out of the ring. Dominik arrived with a chair and threatened to attack Rollins, but he did nothing and let the former Universal Champion continue his offensive. Rey responded with a plank and almost took the win, but Seth was still in control and with a Falcon Arrow scored another two count. Eventually, Rey managed to recover and attacked Rollins with a cap, drawing the attention of his son Dominik, but was unable to take the victory after landing another plank. Rey was looking to connect a 619 to his rival, but Rollins escaped, although he was attacked outside the ring. Outside, Dominik grabbed the chair to goad his father into attacking him, but Rollins distracted the referee and Rhea Ripley attacked Rey, smashing him into the post before returning him to the ring.
Good fight. Both are among the best in the ring.
It felt a bit long without the intensity increasing
Seth Rollins wins and sends the world the dreams of Rey Mysterio and Dominik enjoying with Rhea Ripley the defeat of his father #WWERaw #RAWZone pic.twitter.com/8NnGOfylkT

- Extreme Zone (@zona_extreme) September 27, 2022
Backstage, Matt Riddle and Bobby Lashley had a friendly chat, although the All Mighty warned him not to interrupt him again, although he wished him luck in his match against Bobby Lashley.
WWE RAW September 26, 2022 | Live results | Rey Mysterio vs. seth rollins
3. Kevin Owens and Johnny Gargano vs. Alpha Academy
Those from Alpha Academy arrived mocking the Canadian public by entering with United States flags. Gargano and Owens took the initiative dominating Gable, while the public had begun to turn off after the initial support. Otis entered to neutralize Gargano and pinned him to the ring, although when Gable re-entered, he was again dominated by his rivals, and KO already had him subdued with a surrender maneuver that was interrupted by Otis. Gargano helped his partner and the two combined quite well, although Gable suffered a loss after receiving a Senton, and pulled a Suplex out of nowhere. Otis charged his rivals out of the ring, but when he set up a table, he ended up hitting the post thanks to KO, who finished him off with an elbow on the table that he himself had set up. In the ring, Gargano had Gable almost finished, but Austin Theory distracted him and Gable got a count of two. Gragano dodged Theory's suitcase and gave him a Superkick before returning to the ring.
Good chemistry between KO and Gargano as a team.
The public was turned off at times.
Another very good fight for tonight.
WHAT SHOW are we having 🙌🏼#WWERaw #WWEColombia

- PPWColombia (@PPWColombia) September 27, 2022
AJ Styles was approached by Finn Bálor, who reminded him that his offer still stands and offered to help him in his match against Sami Zayn.
Behind the scenes, Austin Theory argued with Alpha Academy for the defeat they suffered. Braun Strowman called the phone and threatened to finish Gable next Monday, after he called him a wimp. Theory harangued Otis for his fight against Gargano, also next Monday.
WWE RAW September 26, 2022 | Live results | Rey Mysterio vs. seth rollins
4. Omos vs. two victims
Total destruction of Omos before his victims who did nothing.
Filling
There's not even a story for the giant
Omos is no match for two other local competitors. #WWERaw

– Bethlehem (Brood Mode) 💛❤️💙 (@nuskita_love) September 27, 2022
Miz saw how his security personnel have been lying on the ground. One of the alleged NHL player dummies turned out to be Lumis, who attacked Miz with a hockey stick and subdued him with the Silence.
WWE RAW September 26, 2022 | Live results | Rey Mysterio vs. seth rollins
5. Nikki ASHvs. Candice LeRae
Another fighter who returned, Candice LeRae, wife of Johnny Gargano who was fighting for the first time since her pregnancy. Nikki couldn't believe it, but she didn't have time to wonder, because LeRae landed a couple of kicks on her. Nikki countered by attacking her using the ring skirt. Candice managed to get over her and return Nikki's attacks.
To think that Nikki ASH was champion a year ago. She is no longer even the shadow of that fighter.
Today we all won, without a doubt 🚬 Candice LaRae is a great talent, and so close to War Games one can get excited 🤯 #WWERaw https://t.co/Svbu1N8QLl

- Francisco Sánchez (@fransancheez) September 27, 2022
WWE RAW September 26, 2022 | Live results | Rey Mysterio vs. seth rollins
6. Sami Zayn vs. A.J. Styles
Sami Zayn arrived accompanied by Solo Sikoa and was the one who received the public's ovation, making Styles see that he is the honorary Uce. Styles didn't pull any punches and began to punish him systematically. Sami counterattacked and the action went back and forth, until Styles landed a Backbreaker and a knee for a count of two. Then the action moved outside the ring. There, Sami attacked Styles against the edge of the ring, but Styles countered with a Phenomenal Forearm to the outside of the ring, although Solo Sikoa approached him without him passing. After the commercial break, Styles was still in control, but when he got Sami out of the ring again, he focused on Sikoa, and Sami woke him up early with a Blue Thunder Bomb. Frustrated, he took the opportunity to punish Styles outside the ring against the barrier, but the Phenomenal returned to the ring at the count of nine, and the two began an exchange, until they were lying in the ring. Sami was in control after another commercial break, but Styles submitted him with the Calf Crusher, followed by an attempt by Clash, which was neutralized. Sami distracted the referee as they struggled on the edge of the ring and Solo Sikoa took the opportunity to land a Uranage on him before returning him to the ring.
Good performance from both.
Predictable result, considering the circumstances.
The Honorary Uce, Sami Zayn wins with the help of Sikoa#WWERaw #WWE

—David Torres (@DavidTA08) September 27, 2022
As AJ Styles wailed in the center of the ring, The Judgment Day crew appeared and extended an invitation to Styles to join them. The Phenomenal responded with the middle finger and they all fell on him.
Aj gave him the middle finger on TV !!!!!!!!, they are going to dismember the phenomenal #WWERaw

- Walter (@wallyzam) September 27, 2022
Bálor spared Styles' life by not hurting his neck with the chair and reminded him that he is still his friend.
Candice LeRae was called out by Bayley when she was greeting Bianca Belair, Asuka and Alexa Bliss on her debut night on Raw.
WWE RAW September 26, 2022 | Live results | Rey Mysterio vs. seth rollins
7.Matt Riddle vs. Damian Priest
Both began struggling and Riddle tried to be away from the ropes where the rest of the members of The Judgment Day were. Both fighters know each other quite well, to the point that the attacks had no effect. Eventually, the action moved outside the ring, with Riddle hitting Bálor with a kick and Priest taking advantage of the situation to smash him into the protective barrier. After the commercial break, Riddle got some offense, landing a kick and an Asai Moonsault outside the ring. Riddle wanted to attack from the air again, but Priest sent him flying against the protection barrier and Judgment Day regained control of the situation. Riddle countered with several moves from his own arsenal and brought out a Bro Derek, which on other occasions would have given him the victory. After going for the Floating Bro, Ripley distracted him and Priest took advantage of the situation, though he too couldn't take the win, despite landing a Flatliner. Riddle countered, but was unable to land an RKO thanks to Rhea again.
Great combat. The best of the night.
Bro Derek for Priest, but he gets out of the account. #WWERaw

– Bethlehem (Brood Mode) 💛❤️💙 (@nuskita_love) September 27, 2022
Without much time to celebrate, Judgment Day massacred Riddle, but Edge arrived to connect a spear to Priest and Bálor. he took the microphone and challenged the latter to a match for Extreme Rules in an I Surrender match.