Michinoku-Pro presented its function "September Series 2022", from the Yahaba Townsmen Gymnasium in Iwata.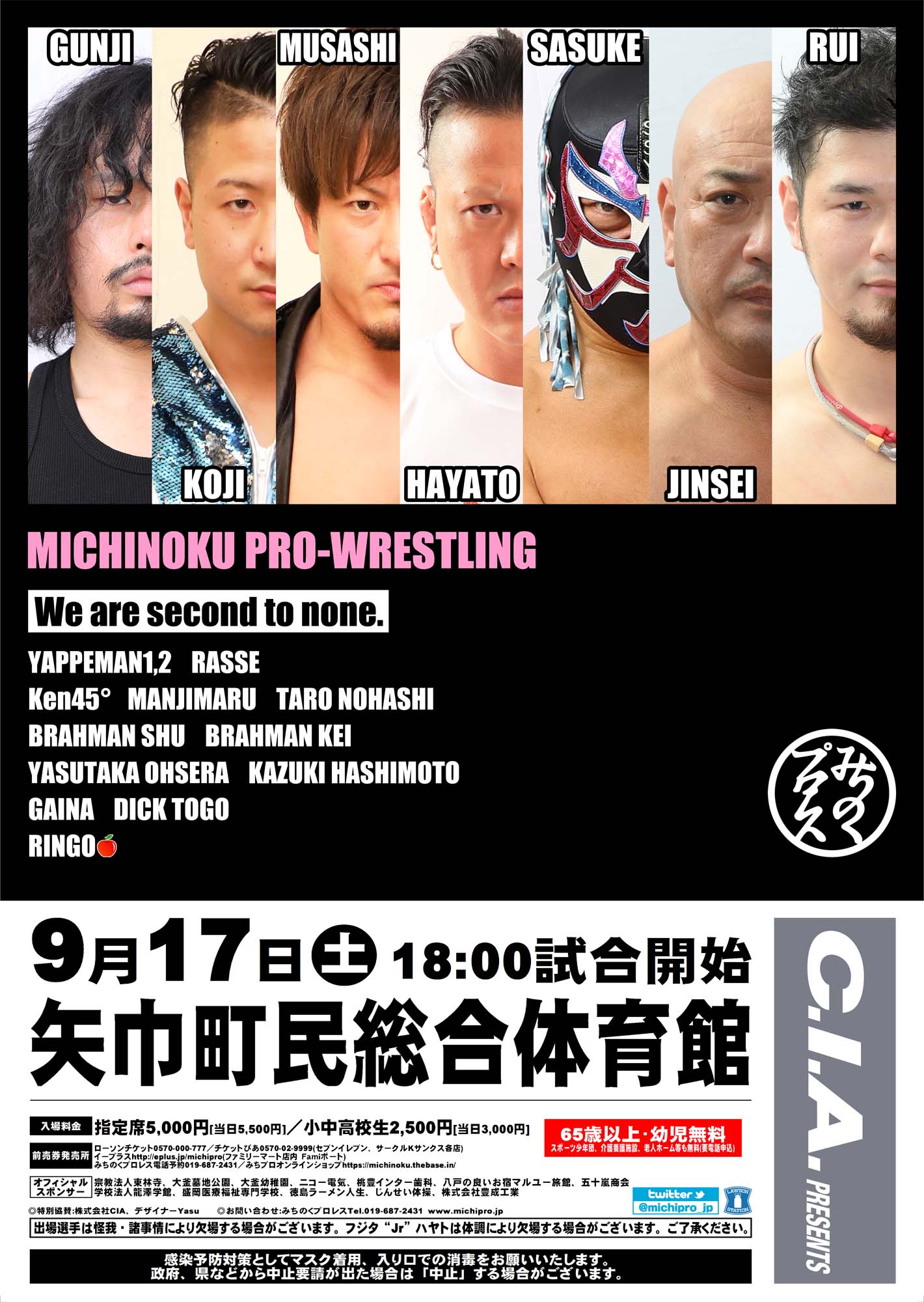 ► "September Series 2022"
In a quartet confrontation, Jinsei Shinzaki, GAINA, Rui Hiugaji and Rasse dominated a team made up of MUSASHI, Kazuki Hashimoto, Ayumu Gunji and OSO11. The veteran GAINA was the architect of the victory.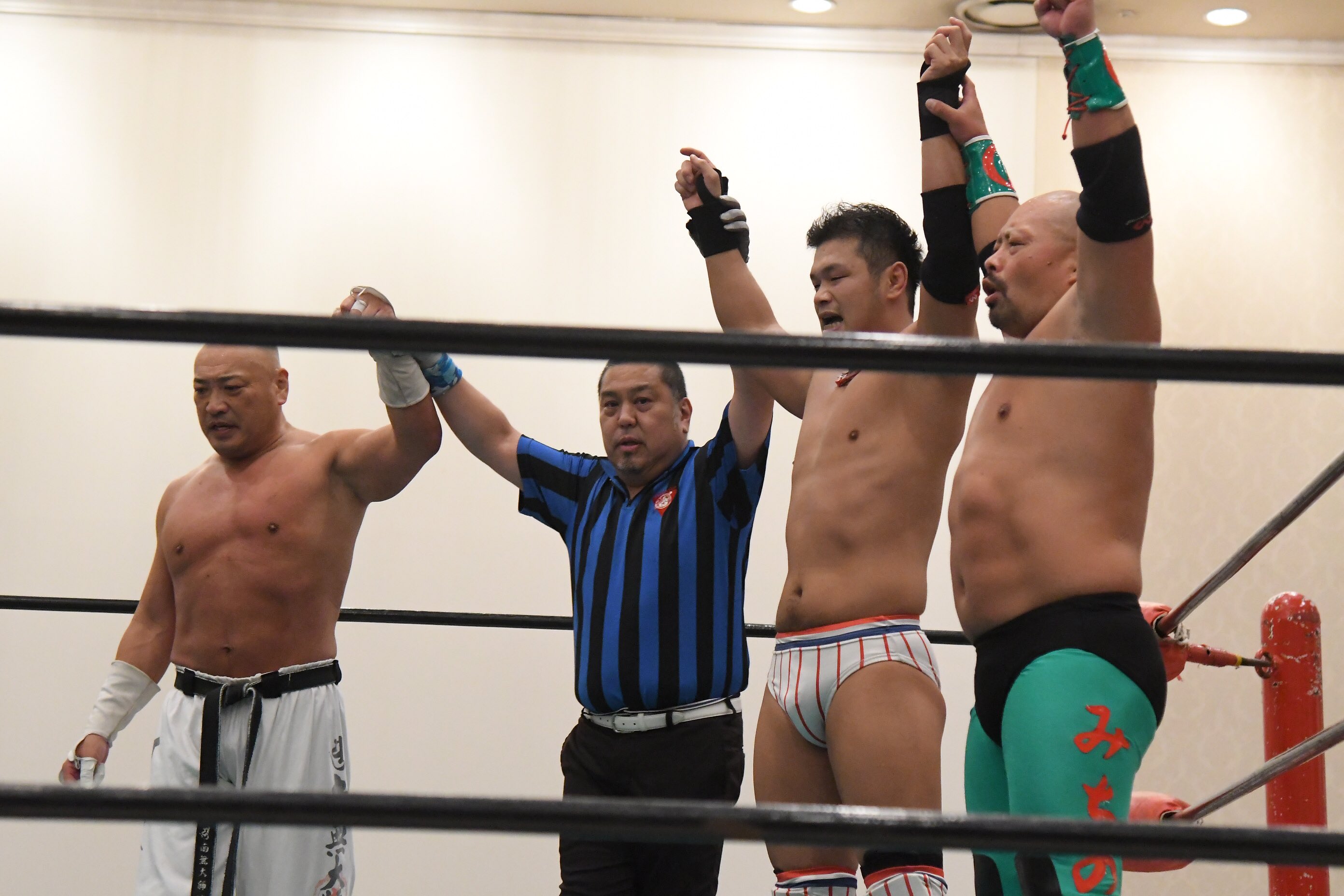 Koji Kawamura began his series of farewell matches, before his preparation trip to Mexico. Yasutaka Oosera was his first rival, but Kawamura showed his dominance and finished the fight with a Moonsault Press.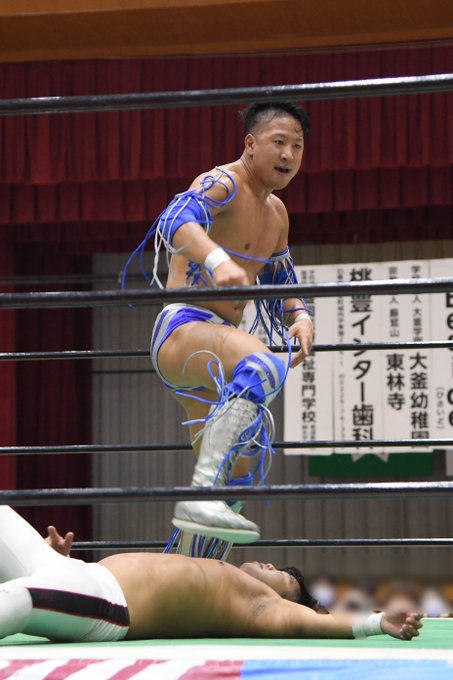 In the main fight, Bad Boy (Ken45 and Manjimaru) defended the Tokohu Couples Championship for the first time, responding to the challenge made by the masked Yapper Man Yapper Man 2. After celebrating their victory, MUSASHI and Kazuki Hashimoto entered the ring and gave a step forward as the next contenders for the title.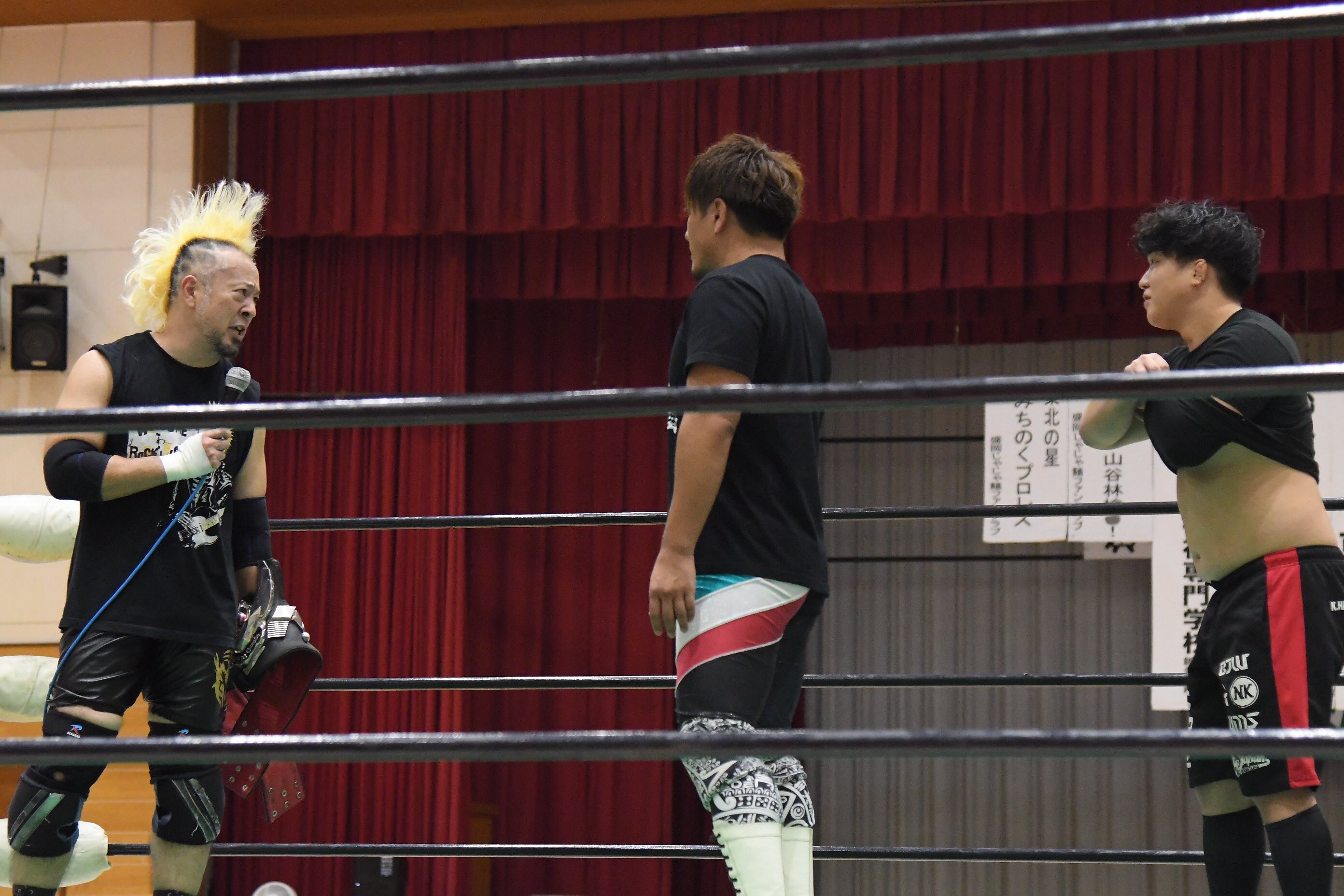 The complete results are:
Michinoku Pro "SEPTEMBER SERIES ~ MENPEKI KUNEN*", 17.09.2022
Yahaba Townsmen Gymnasium
Attendance: 200 viewers
1. Taro Nohashi defeated Yamaya Ringo (6:55) with a Camel Clutch.
2. The Great Sasuke defeated Brahman Kei w/ Brahman Shu (9:01) by DQ, when Shu intervened.
2a. Handicap Match: Brahman Shu and Brahman Kei defeated The Great Sasuke (2:54) when Kei placed Sasuke flat on his back after a Sandwich Kick.
3. Jinsei Shinzaki, GAINA, Rui Hiugaji and Rasse defeated MUSASHI, Kazuki Hashimoto, Ayumu Gunji and OSO11 (12:45) with GAINA's Naruto Kaikyo over Gunji.
4. Koji Kawamura Mexican Send-Off Match Vol.1: Koji Kawamura defeated Yasutaka Oosera (14:18) with a Moonsault Press.
5. Tohoku Tag Team Title: Manjimaru and ken45° (c) defeated Yapper Man 1 and Yapper Man 2 (19:04) with Ken's BARONESS over Yapper Man 2 defending the title