"The Final Gate 2022" fue la última gran función de Dragon Gate celebrada en el Fukuoka International Center.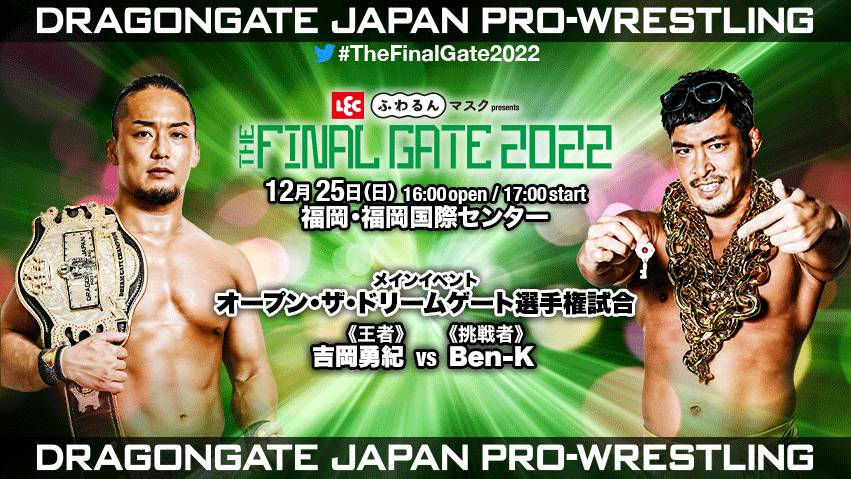 ► "The Final Gate 2022"
Minorita, el luchador más pequeño de Dragon Gate, conquistó su primer título individual, el Campeonato Open the Brave Gate, sorprendiendo a H.Y.O, quien cayó en su quinta defensa.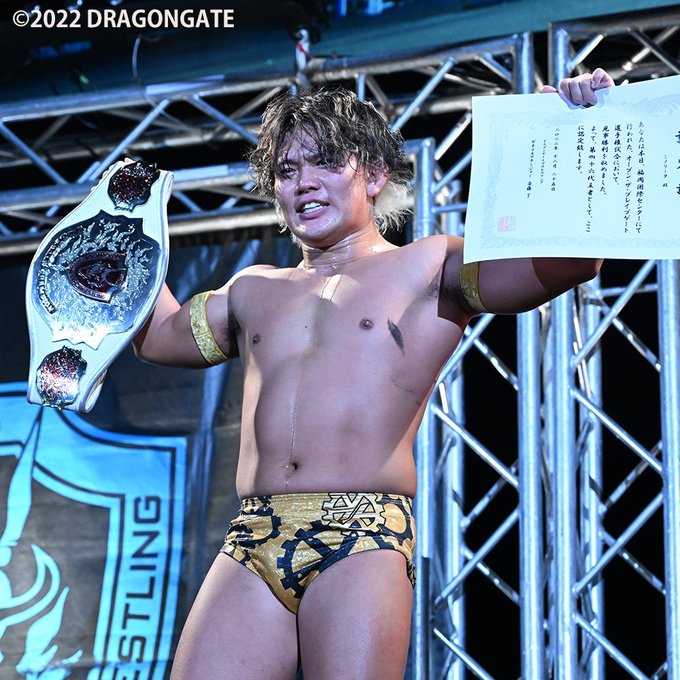 Siguió un divertido combate donde Último Dragón comandó a Dragon Kid, Dragon Dia y Bokutimo Dragon para superar a Don Fujii, Genki Horiguchi, Eita y Ho Ho Lun.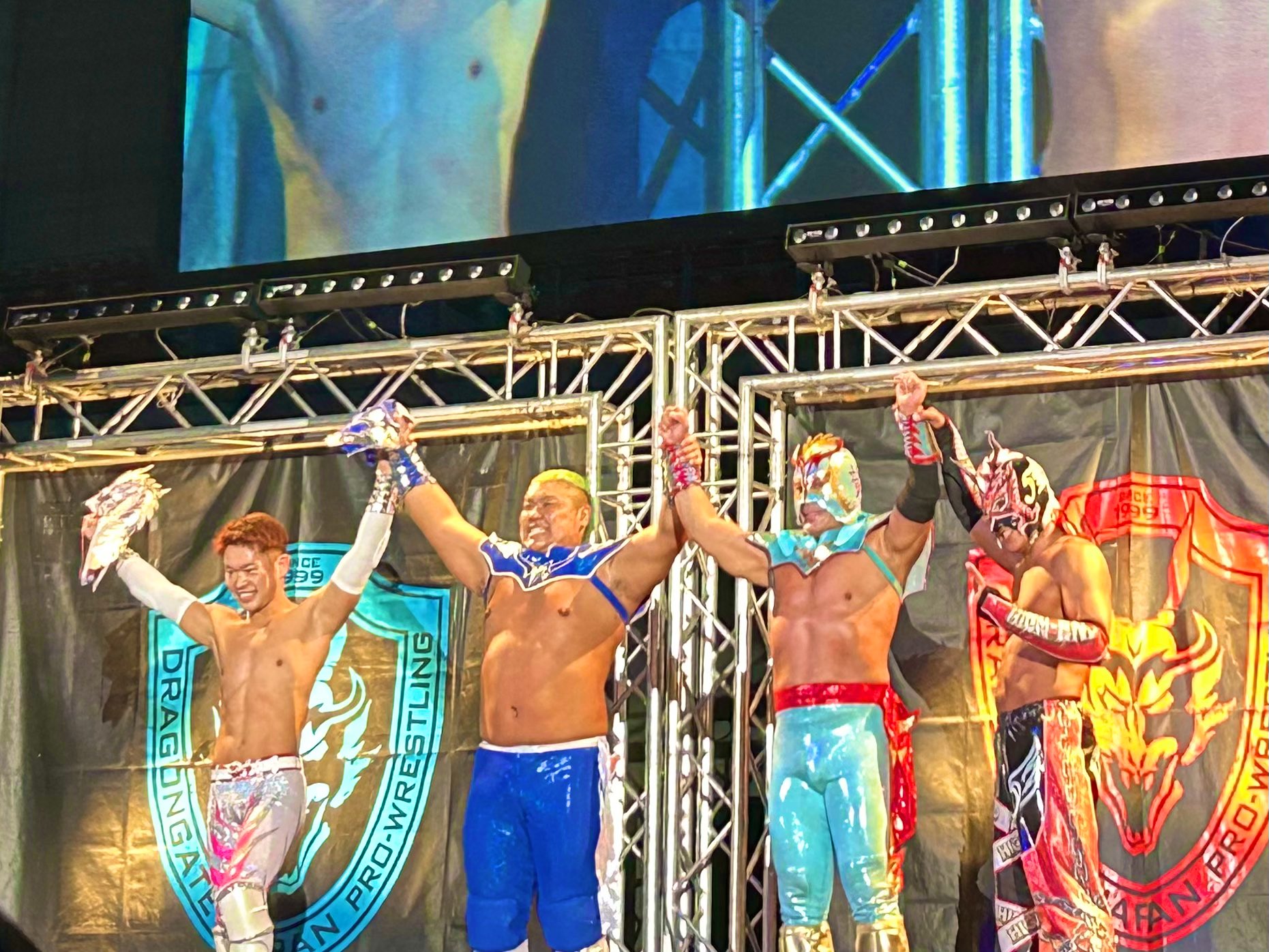 El mexicano Diamante de Z-Brats, dio cuenta de Kota Minoura en el mano a mano especial del evento.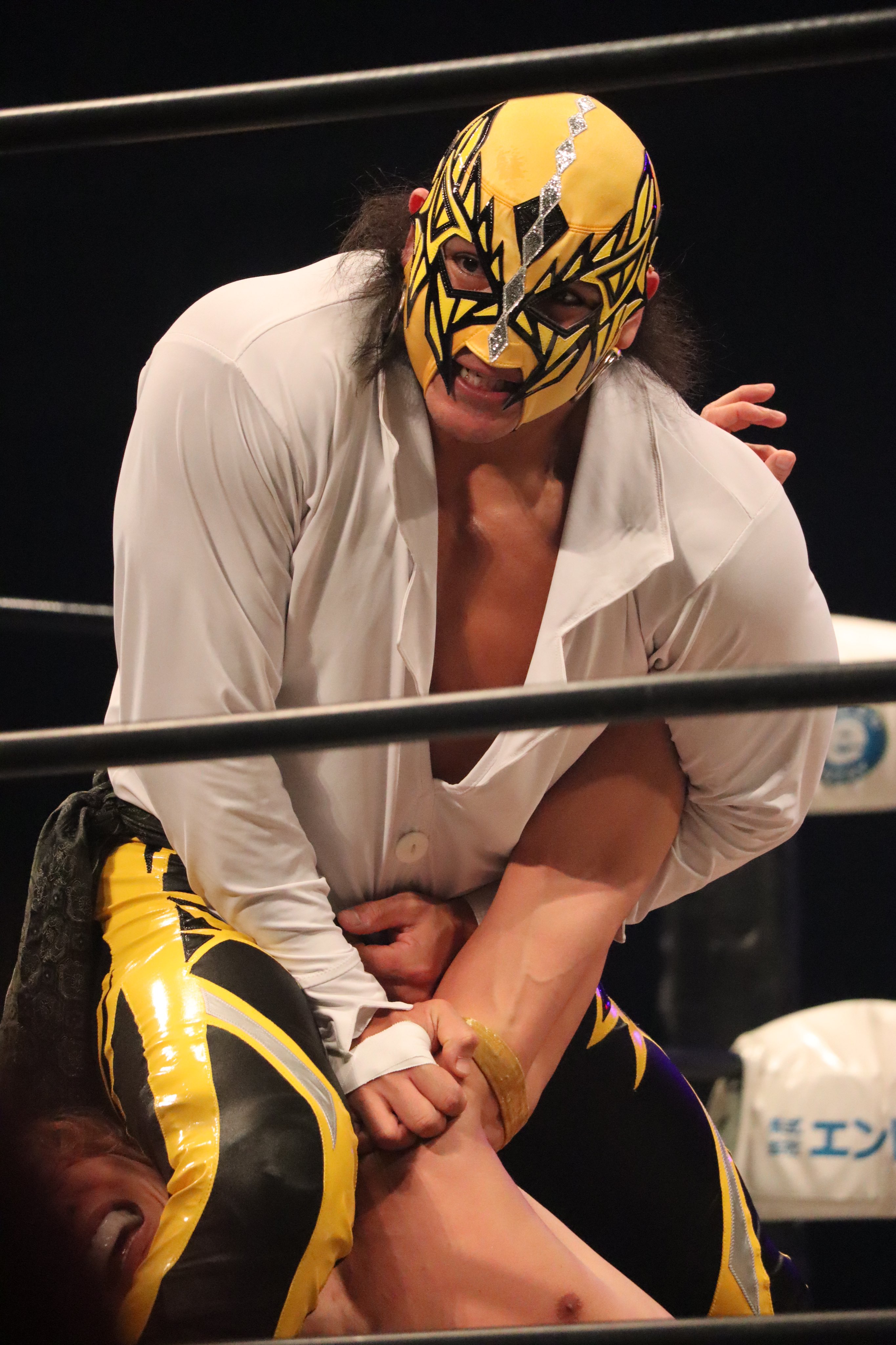 Z-Brats (ISHIN, KAI y Shun Skywalker) lograron la segunda defensa del Campeonato Open the Triangle Gate pasando sobre Aagan Iisou (Shuji Kondo y Toru Owashi) y Naruki Doi.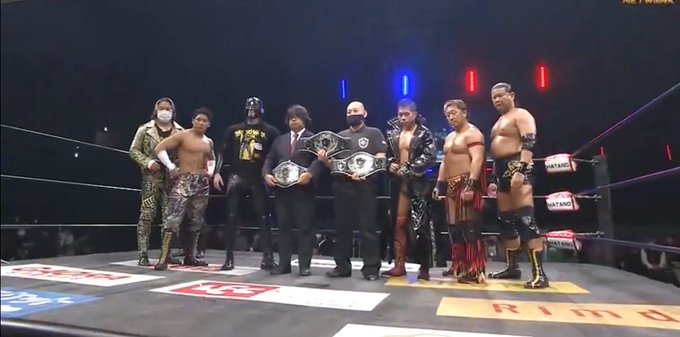 Luego de cuatro años, Shingo Takagi retornó a Dragon Gate en una interesante refriega de parejas donde junto BxB Hulk se impusieron a YAMATO y Madoka Kikuta.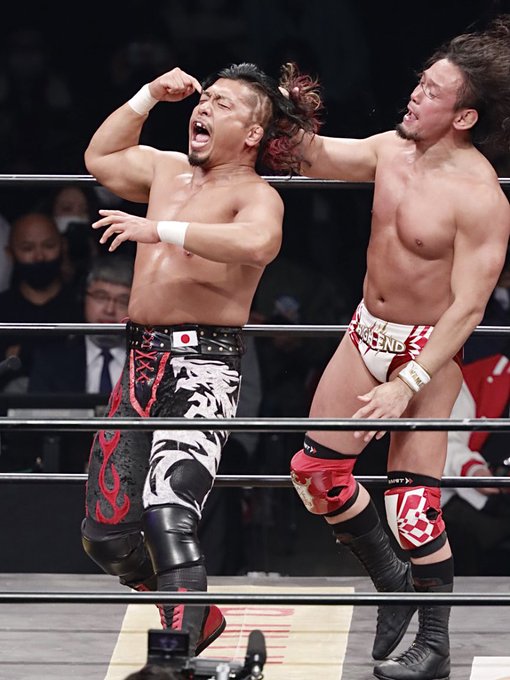 En la batalla estelar, Yuki Yoshioka se confirmó en la posesión del Campeonato Open the Dream Gate al logar su quinta defensa titular y cuarta contra un ex monarca de este cetro, Ben-K. Fue una recia batalla entre un experimentado luchador que se ha renovado para beneplácito de los fans y un joven monarca que ha demostrado su poderío y supremacía. Tras celebrar su triunfo, Yoshioka recibió el reto de Shun Skywalker.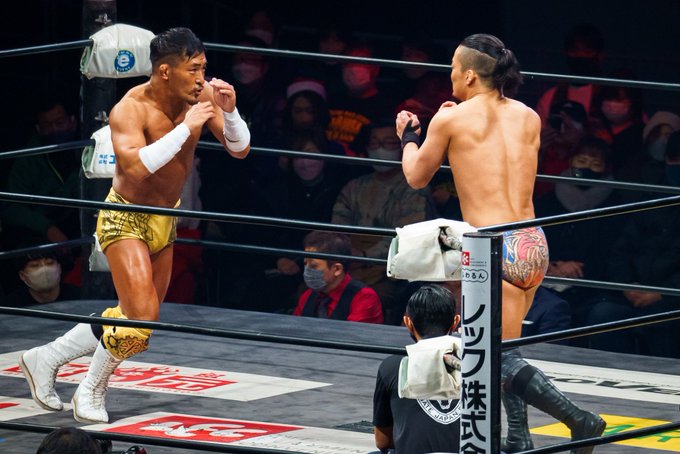 Los resultados completos son:
Dragon Gate "THE FINAL GATE 2022", 25.12.2022
Fukuoka International Center
Asistencia: 2,589 Espectadores
1. Kzy, Strong Machine J, Jason Lee y JACKY "FUNKY" KAMEI vencieron a Masaaki Mochizuki, Susumu Mochizuki, Yasushi Kanda y Mochizuki Junior (11:06) con un Devil Windmill Suplex Hold de Machine sobre Junior.
2. Kaito Nagano y Yoshiki Kato derrotaron a Takashi Yoshida y Problem Dragon (2:46) con un Modified Argentine Backbreaker de Kato sobre Dragon.
3. Open the Brave Gate Title: Minorita venció a H.Y.O (c) (8:49) con un Minorita Front Cradle – conquistando el título
4. Ultimo Dragon, Dragon Kid, Dragon Dia y Bokutimo Dragon derrotaron a Don Fujii, Genki Horiguchi, Eita y Ho Ho Lun (8:41) con La Magistral de Ultimo sobre Horiguchi.
5. Special Singles Match: Diamante venció a Kota Minoura (12:07) con la Vuelta Finale.
6. Open the Triangle Gate Title: KAI, Shun Skywalker e ISHIN (c) derrotaron a Naruki Doi, Shuji Kondo y Toru Owashi (10:35) con un Gannosuke Clutch de KAI sobre Kondo defendiendo el título
7. Wagamichi Bakushin is Back!! Special Tag Match: Shingo Takagi y BxB Hulk vencieron a YAMATO y Madoka Kikuta (18:22) con un Last of the Dragon de Takagi sobre Kikuta.
8. Open the Dream Gate Title: Yuki Yoshioka (c) derrotó a Ben-K (26:33) con un Frog Splash (5th defense) defendiendo el título.