Teniendo como escenario un pletórico Korakuen Hall, Dragon Gate presentó el evento "Open the New Year Gate 2018", la gira de apertura del presente año.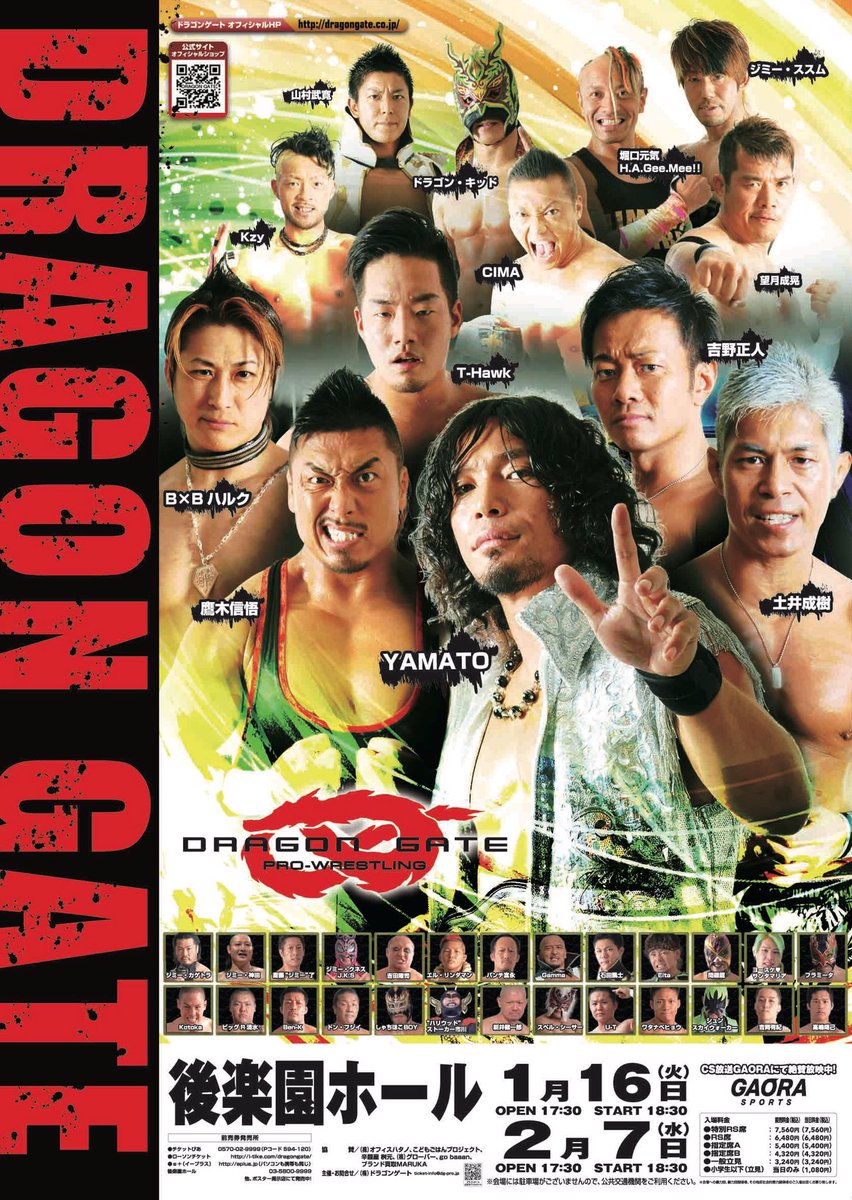 En duelo en parejas internacional, los estadounidenses Dezmond Xavier y Zachary Wentz dieron cuenta de los mexicanos Flamita y Bandido.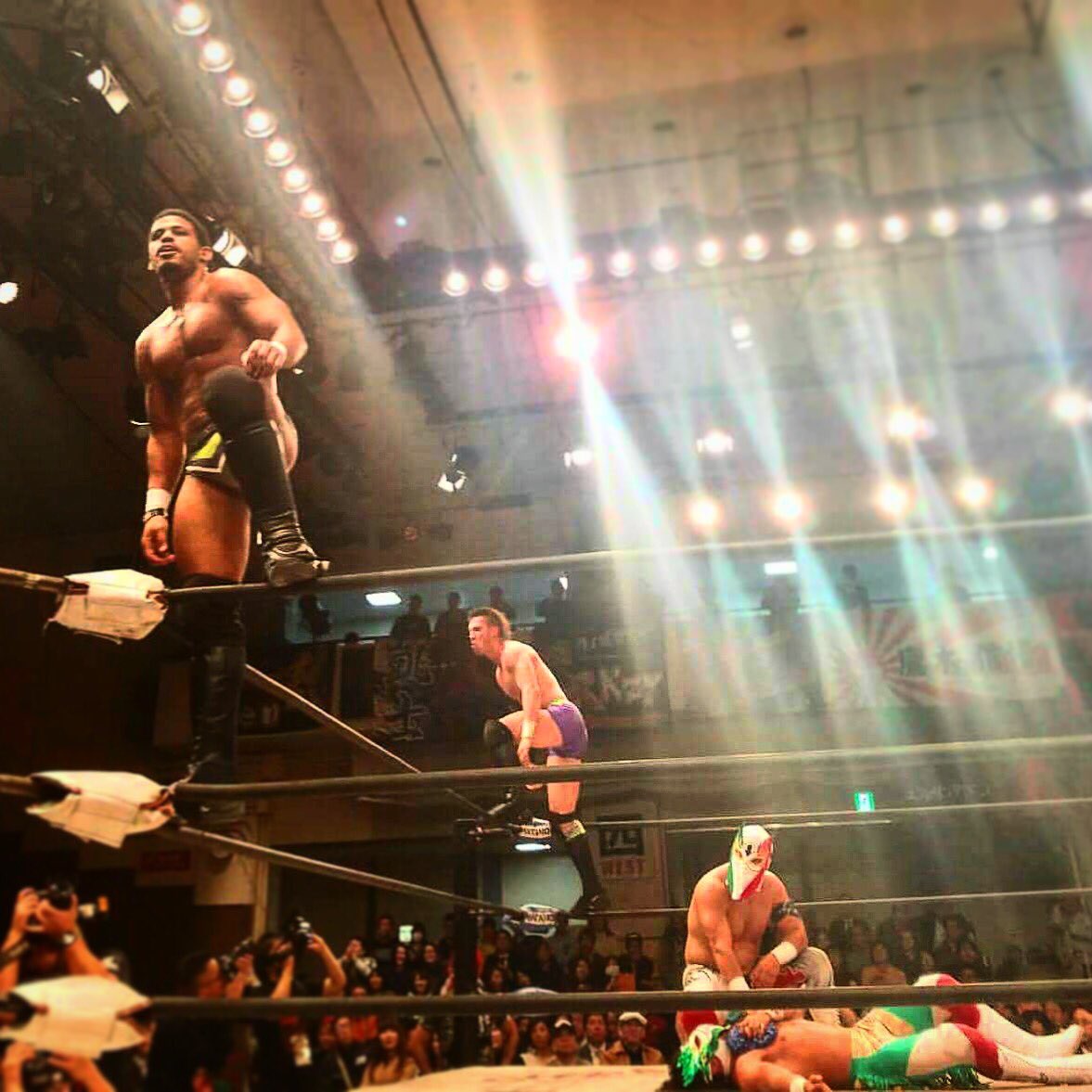 Tribe Vanguard (Kzy y YAMATO) doblegaron a Masaaki Mochizuki y Susumu Yokosuka en casi 13 minutos de refriega. Con este resultado, Kzy lanzó un reto a Mochizuki por el máximo título de Dragon Gate.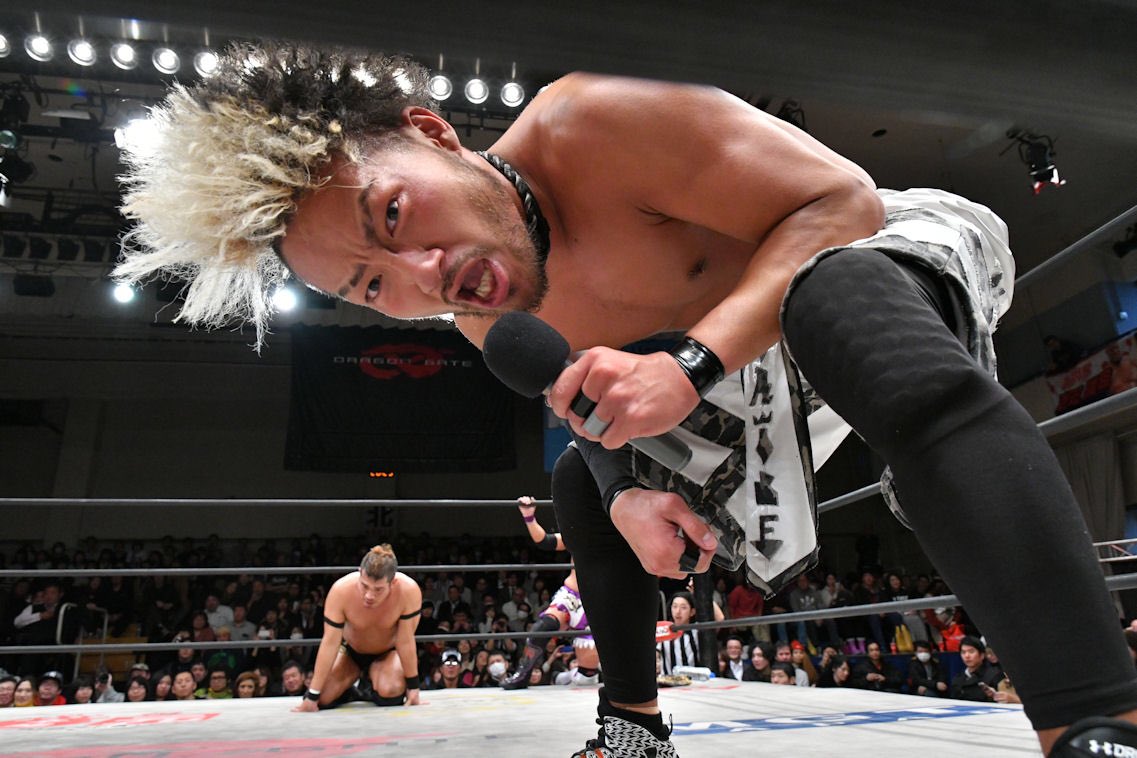 En el turno estelar, siguió el duelo cerrado entre los grupos de Antias (T-Hawk, Eita y El Lindaman) contra  MaxiMuM (Big R Shimizu, Masato Yoshino y Naruki Doi). El triunfo fue de los primeros, a pesar de las intervenciones de VerserK. Después de la victoria de Antias, siguió el reto por el cetro de tercias, que se dirimirá en una triple amenaza entre estas facciones.
Los resultados completos son:
Dragon Gate «OPEN THE NEW YEAR GATE 2018», 16/01/2018
Tokyo Korakuen Hall
Asistencia: 1,850 Espectadores
0. Kaito Ishida venció a Yuki Yoshioka (5:31) con la 1.sec.
1. Ben-K, Genki Horiguchi, Jason Lee y Kotoka derrotaron a Kagetora, K-ness, Shun Skywalker y Mondai Ryu (6:30) con la Ground Full Nelson de Ben-K so Kagetora.
2. Takashi Yoshida y Yasushi Kanda vencieron a BxB Hulk y U-T (7:31) con la Powerbomb de Yoshida sobre U-T.
3. Shingo Takagi derrotó a Punch Tominaga (4:46) por DQ.
4. New Year Special Six Man Tag Match: Ryosuke ♡ Santa Maria (x), Hyosuke ♡ Santa Maria (o) y Yosuke ♡ Santa Maria (o) vs. CIMA (x), Gamma (x) & Don Fujii (o) – Kissing-Style Pinfall (12:40).
5. International Special Tag Match: Desmond Xavier y Zachary Wentz derrotaron a Flamita y Bandido (9:08) con la Final Flash de Xavier sobre Bandido.
6. YAMATO y Kzy vencieron a Masaaki Mochizuki y Susumu Yokosuka (12:37) con un Running Elbow Smash de Kzy sobre Mochizuki.
7. T-Hawk, Eita y El Lindaman derrotaron a Naruki Doi, Masato Yoshino y Big R Shimizu (17:33) con un Tiger Suplex Hold de Lindaman sobre Shimizu.
Dragon Gate, 07/02/2018
Tokyo Korakuen Hall
-. 3 Way Six Man Tag Team Match: T-Hawk, Eita & El Lindaman vs. YAMATO & Hulk & Flamita vs. Naruku Doi, Masato Yoshino & Ben-K
-. Open The Dream Gate Title: Masaaki Mochizuki (c) vs. Kzy