Como parte de la gira «Summer Action Series 2022», la empresa All Japan Pro Wrestling visitó el Osaka Tsurumi Ryokuchi Memorial Park Hanamizuki Hall.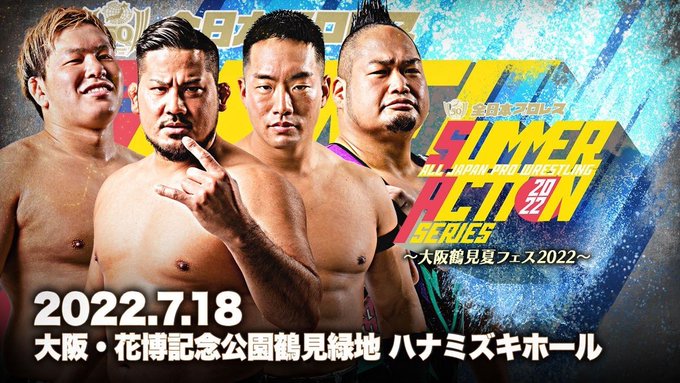 ► «Summer Action Series 2022»
En dicho recinto escenario a aire libre presentó varios duelo interesantes, con invitados especiales; como el que protagonizaron Yuma Aoyagi, Atsuki Aoyagi, Zeus y The Bodyguard quienes dieron cuenta de  Yuji Nagata, Dan Tamura, Hikaru Sato y Ryo Inoue. Zeus y The Bodyguard reaparecieron en AJPW, el actual presidente de Osaka Pro lució un nuevo look totalmente rapado de la cabeza.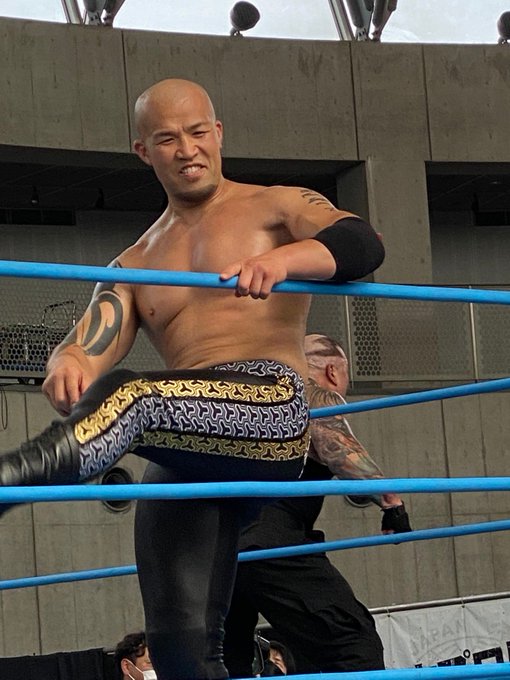 Vodoo Murders (Suwama y TARU) dominaron en la lucha de parejas donde enfrentaron a Kento Miyahara y Rising HAYATO. Miyahara volvió a sufrir la humillación de sus acérrimos rivales, pero al final de la lucha, Suwama invitó a Kento Miyahara a unirse a Voodoo Murders ya que asegura que Miyahara tiene la «sangre vudú».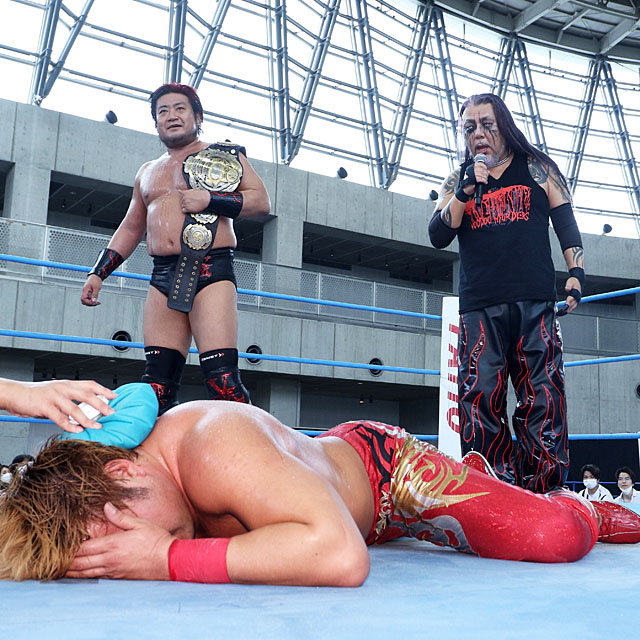 En la semifinal, Tiger Mask IV concretó la segunda defensa del Campeonato de Peso Jr. AJPW al doblegar a Izanagi en poco más de doce minutos de acciones. Tras la celebración, el gladiador recibió el desafió de Hokuto Omori.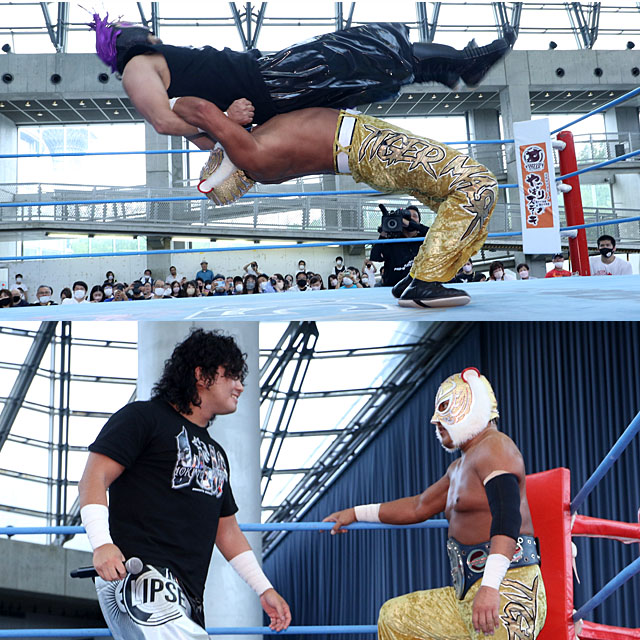 En el turno estelar, Shotaro Ashino y Ryuki Honda respondieron al desafío de Strong Hearts (T-Hawk y Shigehiro Irie) para lograr la primera defensa del Campeonato de Parejas AJPW. Tras la lucha, Yusuke Kodama se unió a Ashino y Honda.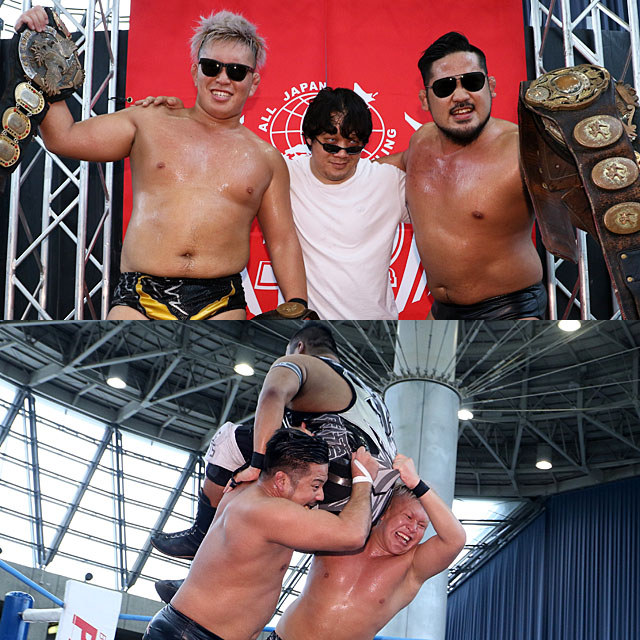 Los resultados completos son:
AJPW «SUMMER ACTION SERIES 2022», 18.07.2022
Osaka Tsurumi Ryokuchi Hanahaku Memorial Park Dogwood Hall
Asistencia: 597 Espectadores
1. Hokuto Omori y Yusuke Kodama vencieron a Yoshitatsu y Oji Shiiba (6:42) con un Single-Leg Crab Hold de Omori sobre Shiiba.
2. Kuma Arashi derrotó a Black Menso~re (4:39) con un Diving Senton.
3. Jake Lee, Takao Omori y Cyrus vencieron a Shuji Ishikawa, Kohei Sato y Ren Ayabe (10:35) con un Reverse Splash de Cyrus sobre Ayabe.
4. Yuma Aoyagi, Atsuki Aoyagi, Zeus y The Bodyguard derrotaron a Yuji Nagata, Dan Tamura, Hikaru Sato y Ryo Inoue (14:29) por detención arbitral (Bodyguard sometió a Inoue con un Camel Clutch).
5. Suwama y TARU vencieron a Kento Miyahara y Rising HAYATO (13:30) con un Backdrop de Suwama sobre Miyahara.
6. AJPW World Jr. Heavyweight Title: Tiger Mask (c) derrotó a Izanagi (12:36) con un Tiger Suplex Hold defendiendo el título
7. AJPW World Tag Team Title: Shotaro Ashino y Ryuki Honda (c) vencieron a T-Hawk y Shigehiro Irie (20:56) con un T-Bone Suplex de Ashino sobre Irie (1st) defendiendo el título